This is an archived article and the information in the article may be outdated. Please look at the time stamp on the story to see when it was last updated.
ARLINGTON-- The 21-year-old man shot by an officer at The Parks at Arlington Mall, Sunday is still at the hospital in critical condition. Authorities say they have not been able to interview him, however they released more information on what led up to the shooting.
On Sunday afternoon, police were following William Dodd, who they believe stole two pairs of Ray Ban sunglasses from Sunglass Hut in the mall. Multiple officers were trying to catch him, when Dodd pointed a gun at officers, and one officer shot him. Turns out, what Dodd was pointing at officers was not a real run, it was a BB or pellet gun.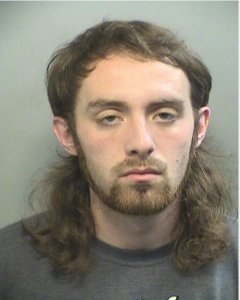 Dodd has a criminal background, and police say also had an outstanding arrest warrant. You may notice in the picture that Dodd has a sling on his arm. According to police, Dodd was shot over the weekend by someone he knew, before being shot by officers on Sunday.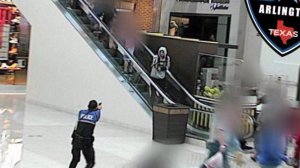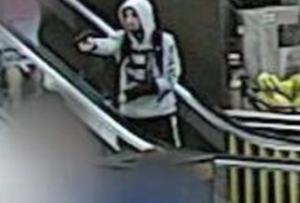 Lt. Christopher Cook, with the Arlington Police Department says, "About an hour and a half before the actual theft investigation, Arlington 911 received a call, from a man claiming to be William Dodd. "He said at one point during the call, quote, I know Arlington is looking for me, I got a gun, if ya'll pull me over I am going to shoot."
Police released the audio from the 911 call:
At this point, police are still trying to determine what criminal charges Dodd will face. "This is typically the outcome that you are going to see." Lt. Cook says this is a classic example of why fake guns are so dangerous. "Go to any sporting good store, 30, 40, minutes later you can walk out with something that looks really real. So there is no training, that we are aware of, that would allow an officer to be able to deescalate a situation like that." He says the department knew something like this was going to happen, and will be focusing their efforts on legislation to prevent something like this from happening again. "Why do these things need to look so real?" says Cook. Their efforts would include; banning them from a public place, having conversations with those who make the fake guns, and stiffer penalties for criminals who use them.  Lt. Cook says, "We knew this day would come."
Replica imitation firearms/BB guns have no place in society when used in criminal endeavors. There is no training that would allow officers to distinguish between what's real & what's fake in a matter of seconds. We will continue focusing efforts on new legislation. pic.twitter.com/EYgW5wZ0Jb

— Will Johnson (@ArlingtonChief) November 27, 2017
Second photograph shows suspect pointing imitation replica BB gun directly at officer who was attempting to detain him for a theft investigation. It is nearly impossible to determine the authenticity of a real versus fake gun. pic.twitter.com/V0oIX8hTWM

— Will Johnson (@ArlingtonChief) November 27, 2017
First photograph of the suspect in the shooting at Parks Mall depicts the suspect pulling out a gun and points it towards a uniformed @ArlingtonPD officer just out of the picture frame. Gun was later determined to be an imitation replica B.B. gun after the shooting pic.twitter.com/YK1UK8uowr

— Will Johnson (@ArlingtonChief) November 27, 2017
@ArlingtonPD Our young family were at The Parks Mall today and we want to thank you for your courage and speed at how you acted to keep us all safe.

— Beccy Riley (@beccyriley) November 27, 2017