This is an archived article and the information in the article may be outdated. Please look at the time stamp on the story to see when it was last updated.
ARLINGTON, TX -- Sadly, it's the headline that's become all too familiar -- an unarmed black man shot and killed by a cop.
It appeared 19-year-old Christian Taylor had a promising future. He was, after all, a standout on the football field at Angelo State University; loved by friends and family.
"That's the CJ we all know and love," Christian's older brother, Adrian Taylor, said. "it's just tough to see some of the negative things I've read. That's not my brother, that's not my brother."
Early Friday morning, everything changed. Surveillance video recently released by Arlington Police show the moments leading up to Taylor's death. The video was captured by the security firm, Stealth Monitoring, the company that guards the GMC dealership.
Watch closely, you can clearly see Taylor's erratic, almost inexplicable behavior.  At first, he pulls up to the dealership, sits on the gate; he later roams the lot looking for unlocked vehicles.
Then, Taylor's behavior gets weird, really weird. You see him pounce on top of a Mustang, kick-in the windshield, yank out the rear view mirror, then crawl into the car.
The video shows Taylor eventually get back into his jeep, then barrel into the showroom window. APD shows up soon after.
Watch raw surveillance video here:
But it's the moments we don't see, that still raise so many questions. There are no cameras inside the showroom, to show us, what really happened when Taylor was approached by rookie cop, 49-year-old Brad Miller. Miller was still under supervised training when he shot and killed the teen.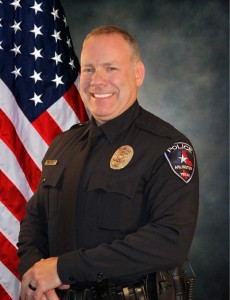 The Tarrant County Medical Examiner reports Taylor died from "gunshot wounds to the neck, chest and abdomen."
"It hurts to see that. I mean, the last time I get to see my little brother is in that way," Adrian Taylor said.
Adrian Taylor says he doesn't know why his younger brother was at the dealership, and he can't explain what prompted Taylor's  bizarre behavior.
Arlington PD says it's recruited the help of the FBI to investigate this case; a case the department says it's carefully reviewing and examining if Ofc. Miller used deadly force.
Meanwhile, Taylor's family is left to mourn the loss of a beloved family member, wondering how a life with such promise, had such a perplexing end.
"Miss you, man. Love you and justice will prevail."