This is an archived article and the information in the article may be outdated. Please look at the time stamp on the story to see when it was last updated.
***Warning: This video is graphic and may be disturbing to viewers ***
FAIRFAX COUNTY, VA — Graphic new video shows the violent confrontation that led to a mentally ill inmate's death in Virginia.
The incident involving Natasha McKenna happened back in February, but the Fairfax County Sheriff's Office just released the nearly hour-long video Thursday.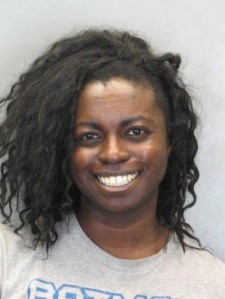 It shows a team of deputies wearing white biohazard suits and gloves dragging McKenna, who appears to be naked, out of her cell and trying to restrain her.
She puts up a struggle and is eventually tasered four times. McKenna lost consciousness  and was declared brain dead four days later.
According to the Washington Post, the video comes two days after the Fairfax County prosecutor announced no charges would be filed against the deputies involved.
The McKenna family attorney has not commented on the video.