This is an archived article and the information in the article may be outdated. Please look at the time stamp on the story to see when it was last updated.
[protected-iframe id="e7f954a4f3a9ca10ed9aea39c8151512-66245013-47411866″ info="http://player.ooyala.com/iframe.js#pbid=f2605fb46a6e47afab7be3fd7032bb72&ec=I4OWk4dzpHajAQyHq8ylGoYIOv1-PA57″ width="770px" height="433px"]
ROANOKE, VA — "A human powder keg… just waiting to go boom" is one of the many dark thoughts Vester Flanagan wrote about in his 23-page manifesto to ABC News. The killer says he bought a gun two days after the church shooting in Charleston on June 17.
"What sent me over the top was the church shooting. And my hollow point bullets have the victims' initials on them."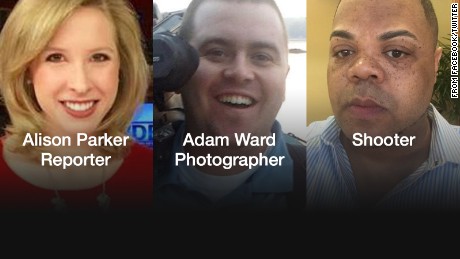 This was clearly something that had been building up inside him for a long time. He worked as a reporter in several different markets, including Tallahassee, Florida in the year 2,000. The WTWC news director at the time says he hired and fired him in the same year for "odd behavior."
"For bizarre behavior and fighting with other employees, he threatened to punch people out and he was kind of running a rough shot over other folks," said Don Shafer.
The shooter says he suffered racial discrimination, sexual harassment and bullying at work. He claims he encountered "nasty racist things" while working at WDBJ in Roanoke, and that drove him to sue the station.
"He was escorted by Roanoke police out of the building because he was not going to leave willingly on his own free will," said Dan Dennison.
Later in the rambling manifesto, he expresses his admiration for the Virginia Tech and Columbine High School killers. He apparently used a Glock 19, similar to the one that the Virginia Tech shooter used.
He also posted a video of the shooting on social media before killing himself — the ultimate act of an enraged, narcissistic individual.