This is an archived article and the information in the article may be outdated. Please look at the time stamp on the story to see when it was last updated.
PHILADELPHIA — Horrifying video from Philadelphia shows a man brutally attacking a woman — as a crowd of people stand by and do absolutely NOTHING to help!
"No one, just bystanders, smiling laughing. Just standing around like a normal day, like nothing was even happening," the person who shot the video told WTKF. "The guy was actually on top of the girl — just beating on her."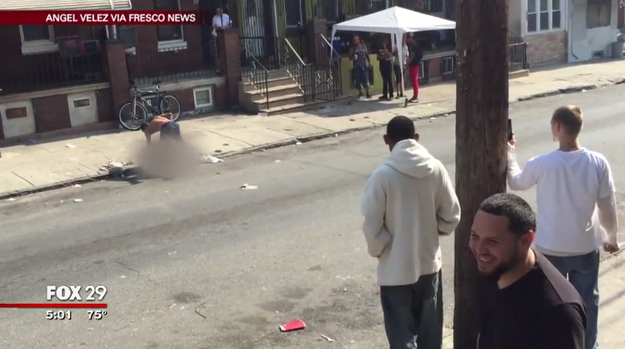 Even more horrific, the attack goes on for at least 20 minutes without anyone intervening.
"I didn't want to jump in and be a hero and just get hurt you know," a witness said. "It's bad out here."
Reporters at WTKF say they immediately called police after getting the video. No word if officers have been able to track down the woman or her attacker.