This is an archived article and the information in the article may be outdated. Please look at the time stamp on the story to see when it was last updated.
DALLAS — There seems to finally be a resolution to a hairy situation for one North Texas braider.
Isis Brantley filed a lawsuit in 2013 challenging a law that would've forced her to transform her braiding business into an official barber college. A move that would've added a hair-raising list of extra expenses and fees.
But this week, a U.S district judge ruled in Brantley's favor calling those regulations irrational and unconstitutional.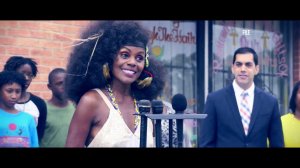 This isn't the first time Brantley has had a run-in with the fashion police. 16 years ago, she was arrested by undercover cops in her own salon for braiding hair without a cosmetology license.
Then in 2011, her hair was searched for weapons at an Atlanta airport. This story puts the plot twists in Beauty Shop to shame.
With her latest court victory, Brantley now feels vindicated. So now she can pass on the skills she's learned from over 30 years in the business to a new generation without fear of prosecution, which makes Brantley and her Braid-y Bunch very happy.