This is an archived article and the information in the article may be outdated. Please look at the time stamp on the story to see when it was last updated.
HOLLYWOOD, CA — Shade or nah?
Soooo… Nancy Kerrigan is on this season of "Dancing with the Stars." Fellow Olympian skater Kristi Yamaguchi, who's also a #DWTS champ, tweeted: "Can't wait to see you grace the ballroom floor, break a leg!"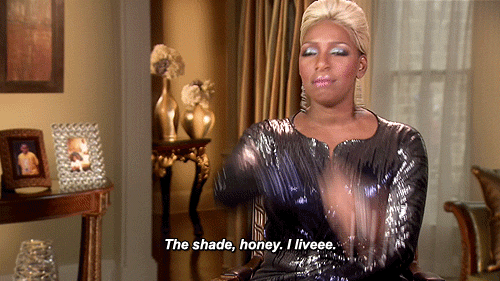 Insert skate into mouth, right?
Of course, the first thing that comes to mind is the infamous 1994 incident when Tonya Harding allegedly schemed with her then-husband to bash in Kerrigan's knee. That's why telling Nancy Kerrigan to "break a leg" is like telling O.J. to "Go get 'em killer!"
Kristi's tweet is breaking the Internet:
whyyy, whyyy, whyyy hasn't this tweet been deleted…are you that naive? #BreakALeg @NancyAKerrigan

— Phil 🖖✌️ (@SactownPhil42) March 22, 2017
.@kristiyamaguchi @NancyAKerrigan pic.twitter.com/B80TgBZv9v

— Eric Francisco (@EricFrancisco24) March 22, 2017
Gold. @kristiyamaguchi @NancyAKerrigan pic.twitter.com/zJet9r3bgY

— Steve Stax (@SteveStax) March 23, 2017
Despite all the drama, Kristi's rep says she has nothing but love for Nancy and the two actually talked and laughed about it all. Nancy Kerrigan seemed to confirm that with this tweet:
Just was looking at this, I am adjusting to new contacts…#oops! Thank you @kristiyamaguchi for the advise! It definitely is helping! #dwts https://t.co/UPeeSFZ1xG

— Nancy Kerrigan (@NancyAKerrigan) March 22, 2017
Hey, wonder if she'll ever kiss and make up with Tonya Harding. Hmm… Nah!