This is an archived article and the information in the article may be outdated. Please look at the time stamp on the story to see when it was last updated.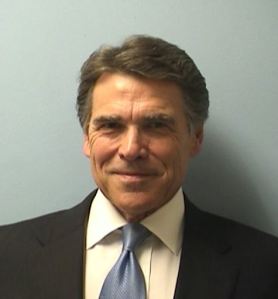 (CNN) — A defiant Texas Gov. Rick Perry, a potential 2016 presidential candidate, was booked on Tuesday on two felony charges related to his handling of a local political controversy.
Perry voluntarily appeared at the Travis County Court to be fingerprinted and to have his mug shot taken.
"I'm going to enter this courthouse with my head held high knowing that the actions I took were not only lawful and legal but right," Perry told reporters.
"I'm going to fight this injustice with every fiber of my being, and we will prevail and we'll prevail because we're standing for the rule of law," he said.
he charges allege Perry misused his office by improperly threatening to and then withholding state funds for a program run by a county prosecutor unless she resigned.
Perry, a Republican, was indicted last week on counts alleging coercion of a public servant and abuse of his official capacity.
ORIGINAL STORY:
AUSTIN, TX —  Governor Perry is expected to turn himself in late Tuesday afternoon on felony abuse of power charges.
According to his attorney Tony Buzbee, Perry will be booked at the Travis County Court in Austin, fingerprinted and his mugshot will be taken.
"This is a complete waste of time and money, but he will do everything everyone else would have to do (in this situation)," Buzbee said.
A grand jury in Travis County indicted Governor Perry last Friday on two felony counts, claiming abuse of power.
Fighting Words: Governor Perry Blasts Indictment
It stems from allegations that Perry tried to force a Travis County District Attorney to resign by threatening to withhold state funding from her office. The attorney, Rosemary Lehmberg, had been arrested on a drunk driving charge.
Perry did later carry out his threat by vetoing $7.5 million in funding. According to Perry's attorney, the veto was legitimate.
"It is outrageous that some would use partisan political theatrics to rip away at the very fabric of our state's constitution," Perry said in response to the indictment.
No arrest warrant has been issued. Instead, the judge issued a summons. That means the Governor doesn't have to surrender and go to jail in order to be fingerprinted and photographed before his criminal case proceeds.
Governor Perry's first court appearance is Friday.