This is an archived article and the information in the article may be outdated. Please look at the time stamp on the story to see when it was last updated.
FORT WORTH--Could you ID somebody from this sketch? It's the one Fort Worth cops put out last September in a case they called the "Trinity Trails naked bike rider assault."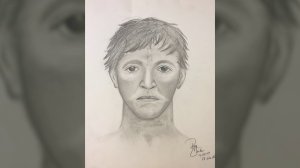 Cops say he was naked on a bike when he caught a female jogger and assaulted her.
"He seriously assaulted a female that was out on the trails causing pretty significant injuries to her. She was able to fight him off which is kind of a testament to he,." said Sgt. Chris Britt of Fort Worth Police.
At the time, they said he was 5'10 with a thin build, brown hair and no body hair. Turns out, cops say it was actually Justin Lacey Ray. He's 21 and cops say he was homeless in Fort Worth. They got a tip earlier this year and caught up with him in Atlanta.
"He did give very specific evidence that directly tied him to this offense," said Sgt. Britt
They're working on bringing him back to North Texas to face charges.