This is an archived article and the information in the article may be outdated. Please look at the time stamp on the story to see when it was last updated.
RIO DE JANEIRO, BRAZIL - So far the Olympics have provided plenty of exciting moments and our travel guide Drew has been front in center in Rio to take it all in.
For a look-in on some of that fun, we're going to let Drew fill us in on everything that's been going on in the host city. And one thing that's a must in Rio - is a little bit of beach time!
"So Copacabana beach is the main beach here in Rio and it's where everything happens," says Drew. "It is a beautiful day today, 75 and sunny."
After some fun in the sun, Drew took some time to replenish with a popular Brazilian treat called açaí, "It is a special fruit that grows in the Amazon of Brazil and it tastes like berry ice cream."
But no trip to Rio is complete without visiting the man upstairs...waaay upstairs, "Alright so I made it to my 5th wonder of the world, Christ the Redeemer" boasted Drew. The statue overlooks some breathtaking scenery of the Brazilian coast.
But not everyone could hang with Drew's hectic schedule.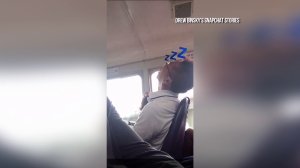 Hey, you better eat plenty of açaí if you plan on keeping up with our world traveler.
If you want to check out more of Drew's travels and tips you can visit http://cw33.com/tag/travelfix/ or find out where he is right now by adding him on Snapchat.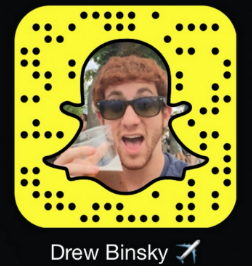 Happy traveling!