This is an archived article and the information in the article may be outdated. Please look at the time stamp on the story to see when it was last updated.
LA PAZ, BOLIVIA -- In previous Travel Fix segments, we've pointed out how using cheap flights, hotels and food you can travel the world on a budget but cheap doesn't mean free, so Drew's here to let you know how to get the green, blue, orange or whatever color money that's out there while traveling.
"If you want to make money abroad there are a couple different ways to do it," says Drew. "The way I did it was I was teaching English in South Korea right after college. Anybody can teach English, there's no age limit, you just have to have a degree from a university and if you have an American passport that's what they want because it's your native language. There are many good opportunities across Asia, it's the most high-paying in Japan, Korea, China, Vietnam, those countries are probably the most common."
Also be sure to use the power of the internet in your favor, "Another way is to start a blog which is what I did" explains Drew "I started it from scratch and I built it up over the last few years and now I'm getting sponsors which is making my travel cheaper. That obviously is more long term, that's not something you can do overnight but I recommend it if you're interested in traveling long term."
Drew points out that the advantage of internet-based jobs is that they offer great flexibility, "Working online you can be a freelancer, you can be a writer, you can be an editor, there are so many different jobs you can find online these days that can at least fund some of your trip, you don't have to be making a million dollars, making 15 dollars an hour, that can take you around the world."
Plus Drew advises you should go for jobs with dual purposes, "If you're traveling and you want to stay somewhere longer you can work in a hotel, you can work in a hostel. Obviously, you'll have free accommodations that way or you could work on a cruise ship and then you're traveling for free so these are other jobs that are out there that people just don't really know about."
Ultimately Drew believes you just need the right amount of motivation, "It's not that hard to do it you just got to want to do it."
If you want to check out more tips from Drew you can visit http://cw33.com/tag/travelfix/ or find out where he is right now by adding him on Snapchat.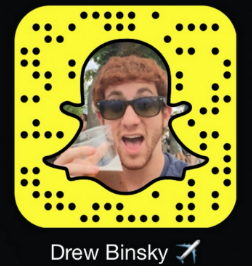 Happy traveling!