This is an archived article and the information in the article may be outdated. Please look at the time stamp on the story to see when it was last updated.
SAINT LUCIA - The main reason for traveling is to get away and relax and what better place to do that than the Caribbean islands?
Drew's here to fill us in on how to live the tropical life:
"So I've been traveling around the Caribbean for the last month. I started in Trinidad and Tobago and then I went to Barbados for a week, then I went to Dominica for a week and now I'm in Saint Lucia."
Drew's biggest piece of advice when traveling to the Caribbean? Bring lots of money. Then some more money.
"Taxis are expensive, food's expensive, getting from island to island is expensive, flights and boats are both expensive, [it's] because they don't produce anything here so everything is imported from the U.S., from Europe and there's a high tax on that" he explains.
Although Drew says Saint Lucia makes the extra expenses all worth it. "I'm sure many people have heard of this island because it's quite touristy. A lot of the cruise ships like Carnival, Royal Caribbean, they actually stop here. So it's a lot more commercialized, there are resorts, there are shopping malls. There's clearly a lot more money here but that's for good reason because they have incredible beaches...it's like crystal clear water, something like out of a picture, like a postcard."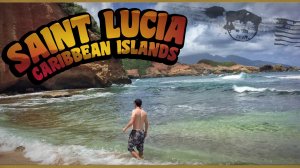 "A lot of people told me it was the best island here and so far they've been correct," says Drew.
But it hasn't been all beaches and sunbathing for our resident traveler. He says he's been getting some work in. "I hiked this volcano in Dominica, it's unbelievable, outstanding views from the top. I'm actually about hike another volcano here in Saint Lucia. I love hiking it's really cool...it's great to get up early and just go out and see the country from a different perspective and get a nice workout in there."
Then there's been the occasional battle of man vs mosquito. "In the village, we were staying in an Airbnb, like in the jungle, so there were mosquitoes everywhere. When you sleep you have a mosquito net over you otherwise you're going to get like a million bites and I still had bites with the mosquito net."
But even with all the issues mosquitoes, Drew says he's not worried really worried about contracting Zika. "There's been no Zika alerts or anything, I haven't talked to anyone who had it. I've been in South America and the Caribbean for 3 months now, haven't come across anybody who had it no stories...don't be scared to travel here."
If you want to check out more of Drew's travels and tips just click here or find out where he is right now by adding him on Snapchat.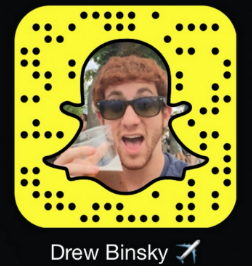 Happy traveling!