This is an archived article and the information in the article may be outdated. Please look at the time stamp on the story to see when it was last updated.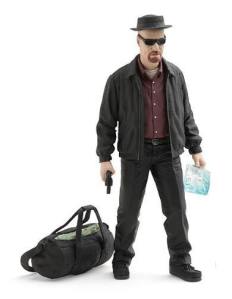 Toys 'R' Us got busted for it's "Hey kids, let's make meth" Breaking Bad action toy.
But can you really blame angry parents for wanting to pull an action figure that comes with a gun and crystal meth off store shelves?
What's next? A talking Donald Sterling doll? Yeah, just pull the string and your kids can listen to his racist rant.
Since Christmas is right around the corner, we decided to check out some toys that are still in stock at big box stores.
Get a load of Walmart's $234 dollar "Toy Machine Gun With Movement and Sound" … and people wonder why it's so much gun violence these days.
And let's not get started on some of those video games out there.
Like the new Grand Theft Auto.
Yeah, it's rated mature but how many pre-teens have this on their Christmas list?
You can actually pull over and pick up a prostitute.
And those Bratz Dolls are dressed a little risqué, don't ya think?
It's labeled ages 6 and up and encourages imaginative play. But, do you really want your 6-year-old to imagine wearing crop tops and leather short-shorts?
Well, you be the judge on what you buy your kids.
After all, the parents are always the ones to blame, right?