This is an archived article and the information in the article may be outdated. Please look at the time stamp on the story to see when it was last updated.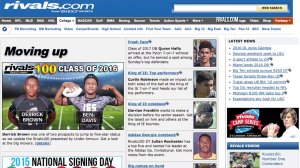 NORTH TEXAS — When it comes to football, nobody wants to cheer for a losing team. Yeah, what's the fun in that?
So, is it any wonder why scouts are always on the hunt for the next big grid iron break-out star?
Hey, sites like Rivals.com have turned recruiting into a sport. Now, the site has set its sights on two particular players; but it's not their potential that's raising eyebrows – it's their age.
Get this – these two tykes – Tyson Thornton and Daron Bryden are just sixth graders. Yeah, you heard us — sixth graders, folks.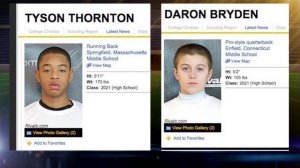 The kids aren't even old enough to drive, but the site scouts are ready to drive their football careers straight into a pro end zone. C'mon, does anyone think this warrants a red flag?
With all the recent news about football and concussions, is it a good thing to tap potential at such a young age?
Guess we'll just let the ref decide if this ruling on the field should stand.