This is an archived article and the information in the article may be outdated. Please look at the time stamp on the story to see when it was last updated.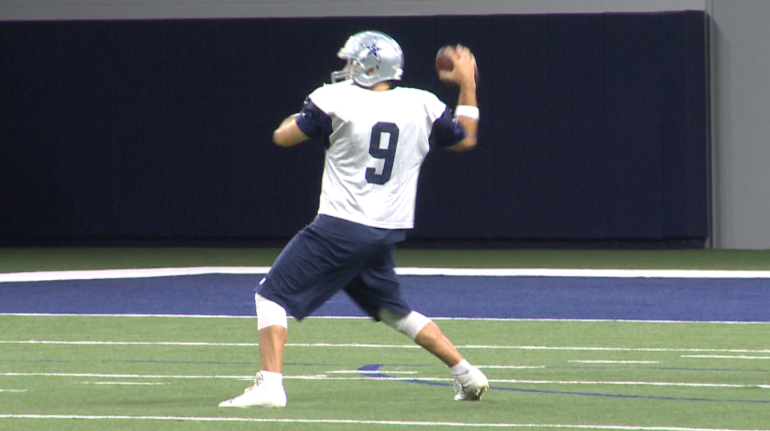 PITTSBURGH, PA — Despite fully participating in all three team practices for the first time this year, Tony Romo will again be inactive Sunday when the team takes on the Pittsburgh Steelers.
There had been some speculation that Romo would suit up as Dak Prescott's backup after a full week of practice, but for the time being, Mark Sanchez will remain Dallas' #2 QB.
Romo has now been declared inactive or has been on Injured Reserve in 23 of the last 25 games.