This is an archived article and the information in the article may be outdated. Please look at the time stamp on the story to see when it was last updated.
GRAPEVINE— When most folks think of Texas, they often imagine cowboys on the open range cooking a red-hot bowl of chili.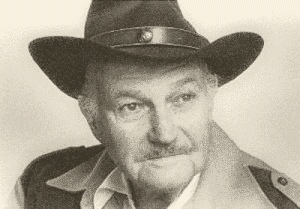 Well, one man who literally wrote the book on chili, and a lot about Texas in general, was Frank X. Tolbert. His Tolbert's Texas column was a fan favorite in the Dallas Morning news for over 30 years. Tolbert eventually opened up a Tolbert's Chili Parlor in Downtown Dallas in 1976. He passed away in 1984, but his legacy lives on through his family and his restaurant that now resides on Main Street in Grapevine. Tolbert's is still known for their chili, but they've added some other Texas Favorites to the menu.
Kathleen Tolbert, Frank's daughter, said, " We're known for chili. chili dogs, chili hamburger, chili cheese fries, bowls of chili, but we also have hamburgers, chicken fried steak and full bar."
Three generations of Tolbert's run the chili eatery, but Kathleen feels her father still watches on.
"A door will open by itself and other things make us feel like he's still watching over this place." A painting hanging overhead, indeed shows the chili enthusiast looking over his customers and his legacy.
If you want to get a sense of history, or to order up a "big bowl of red," head on over to Tolbert's. 423 South Main Street Grapevine, Texas  76051