This is an archived article and the information in the article may be outdated. Please look at the time stamp on the story to see when it was last updated.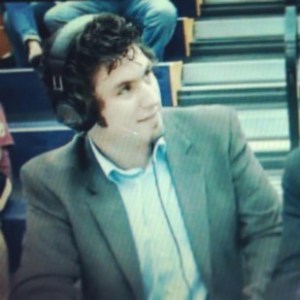 Last meal on death row: A cake with a key to my cell in it.
Fad you are embarrassed you got into? Tamagotchis. I was young. It was the 90's.
Secret celebrity crush? Emma Watson, although my Hermione desktop background at work might give that one away.
Favorite DFW late-night food: I was first introduced to Torchy's Tacos at a 2 am after a wedding I was freelancing at a few years back, so I'll go with that.
Why NewsFix? I love that we are something entirely different. We also squeeze far more content into a half hour of news than you will usually see on any other program.
Favorite Viral Video: This unbelievably brilliant Star Wars/LMFAO mash-up: 
Favorite CW33 show? Well, I don't have much time to actually watch TV but if we include my wife, then 'Reign' is definitely my household's favorite CW show!

Fav Halloween costume? 2012 Doomsday Prepper. It was only relevant for one year, but that was a good year.
You know you're from Texas when: You get unnecessarily defensive when people point out that Alaska is almost twice as big as Texas because there are only like 37 people who live there, and that shouldn't even count! Texas Forever!    
Flipping channels, the movie you always stop on: 'Enemy of the State.' It's pretty much always on some channel and it's always worth a few minutes of my time.
Johnny Depp Willy Wonka or Gene Wilder Willy Wonka? Super controversial here, but I prefer the remake. Depp FTW.
[protected-iframe id="32c15f9e6989012b7656e0ccddaca267-66245013-41938752″ info="//giphy.com/embed/FSvoN2FbKLfLq" width="480″ height="230″ frameborder="0″ class="giphy-embed" allowfullscreen=""]
Food Trucks: yum or yuck? Yum… unless I get a peek inside.

In which reality TV show would you most likely be found? 'The Mole.' Remember, the one that got cancelled way back in the day? I actually really liked it. And I'd totally be the mole.
Chocolate or vanilla? Chocolate. No discussion. 
Best superpower? Telekinesis.
Best DFW tradition? It's a new one, but I love seeing Reunion Tower lit up with the logo of whichever Metroplex team won that day.
13: Lucky or unlucky? I've never had any run-ins with it.
High five or fist bump? Bump it.
[protected-iframe id="1583ce0b8884be1a91407c21d4e1ee22-66245013-41938752″ info="//giphy.com/embed/RKLaxLVYKF904″ width="480″ height="266″ frameborder="0″ class="giphy-embed" allowfullscreen=""]
Superstitions? Plenty, all sports related. If the Cowboys get blown out, you better believe the shirt I'm wearing that day is deemed unlucky and tossed.
Favorite family tradition: Oh there's a lot, but I'd have to go with decorating Christmas cookies every year.

You should hear me sing: 'Bad Blood' by Taylor Swift. I hit all the high notes, at least in my head.
What keeps me going: The fact that I truly love what I do. Writing, shooting and editing stories, especially when it's things I'm passionate about, like sports, is all the incentive I need to get out of bed each morning.
I'm known around the newsroom for: Possibly my weird sense of humor or my useless sports trivia knowledge.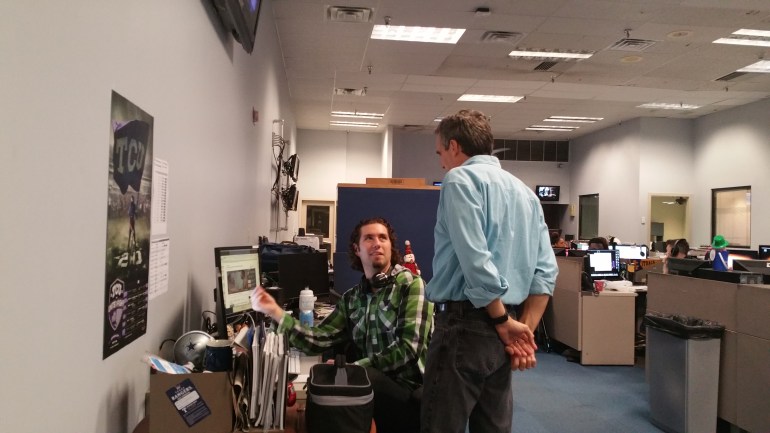 I give back to my community by: I do video production for local outreaches in Waxahachie, making promo videos, etc.
Behind my back they say: "He's acting so human. It's like his circuits are defying their programming and forgetting that he's an android."
If I had free time, I would: Work on that screenplay… but end up binge watching way too much Netflix.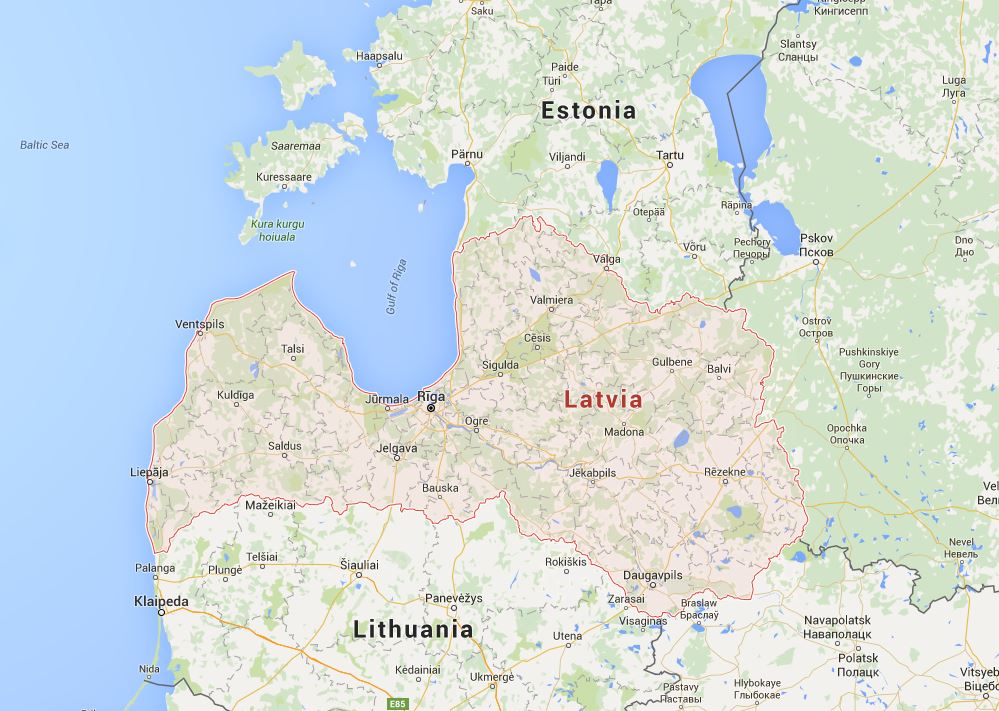 Backstory: Did most of my growing up in the tiny Baltic nation of Latvia. Moved back to the States in 2006 and moved to Waxahachie in 2007 for college. Been living there ever since. Did mostly freelance work for awhile, then got on full time at my alma mater to help produce their sports broadcasts. I was also a freelancer with the Dallas Morning News in their high school sports department, before moving on up to CW33.