This is an archived article and the information in the article may be outdated. Please look at the time stamp on the story to see when it was last updated.
LAS VEGAS — Women everywhere are jammin' Janet and reclaiming their "nastiness" after The Donald dropped this nonsense at the final presidential debate…
"Such a nasty woman," he said while interrupting Hillary Clinton.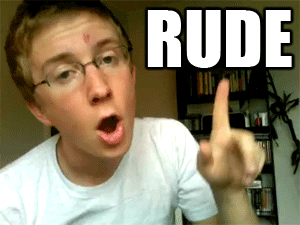 Well, thanks to Twitter, we're getting to see just how nasty the ladies can get!
https://twitter.com/andreagrimes/status/788932082512769024
Nasty theme song? Check!
https://twitter.com/seajaypea/status/789010409235836928
Nasty besties? Check!
Proud to be one! #ImWithHer #NastyWomenUnite #NastyWomenVote pic.twitter.com/KsV5wd7fzI

— Lisa C Parenteau (@lisaparenteau) October 20, 2016
Don't forget your nasty flyy outfits…
This is a hat that @dustinpayseur should be gifted… #nastywoman pic.twitter.com/0Ays7Jp1hn

— Middle West Radio (@middlewestradio) October 20, 2016
Check!
And you have to smell real nasty, too…
Check out this HILARIOUS Nasty Woman perfume commercial.
Nasty Woman: the latest fragrance coming to a debate near you pic.twitter.com/1MWQ5D1Imn

— Vox (@voxdotcom) October 20, 2016
Nasty Woman makeover complete!
https://twitter.com/Boywonder1906/status/789126255673303045
Thank you, Donald Trump. Being "nasty" may be the best thing you've done in this entire wacky campaign.
Now, we can't wait to see what SNL comes up with this week.