This is an archived article and the information in the article may be outdated. Please look at the time stamp on the story to see when it was last updated.
We are cracking up laughing at these hauntingly hilarious pics. Underneath all this old lady makeup is an adorable three-year-old girl named Monroe.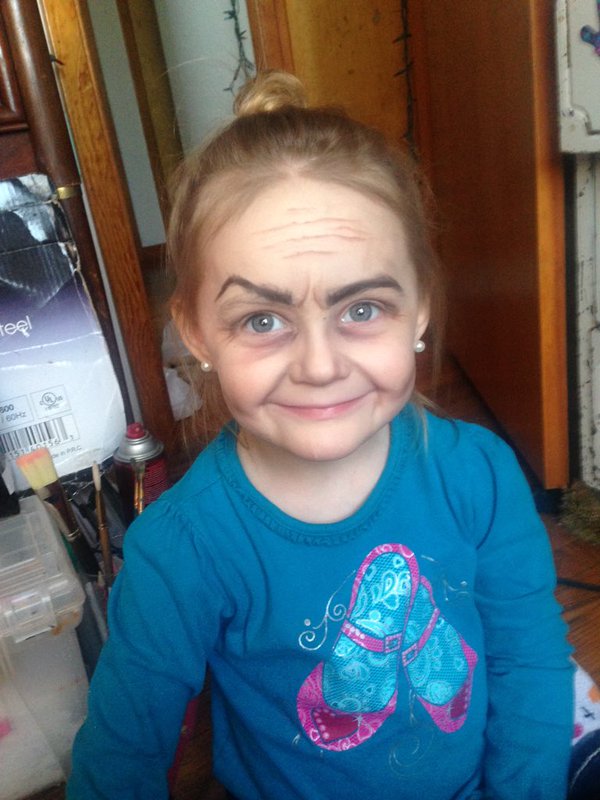 Oh, excuse us, Ms. Monroe prefers to be called Roey.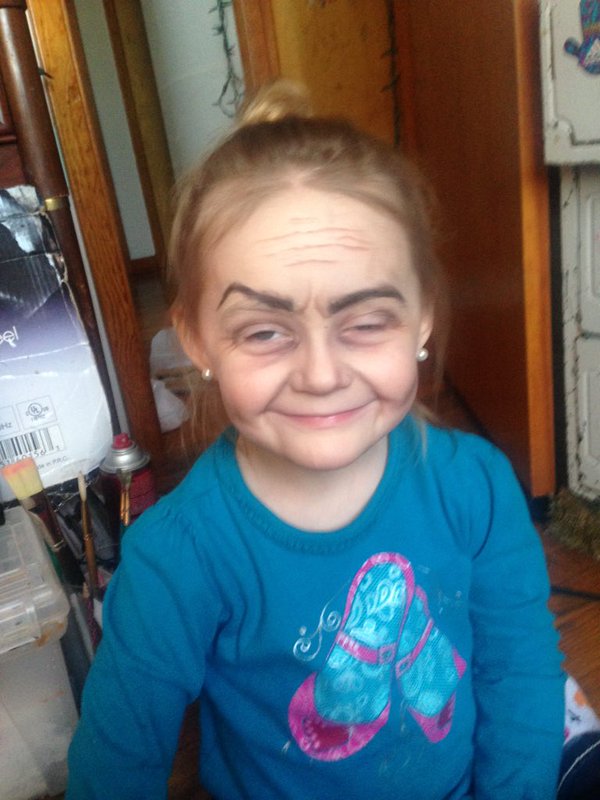 Nope, she didn't get into mommy's makeup. Roey's "up-and-coming" makeup artist aunt did this to her!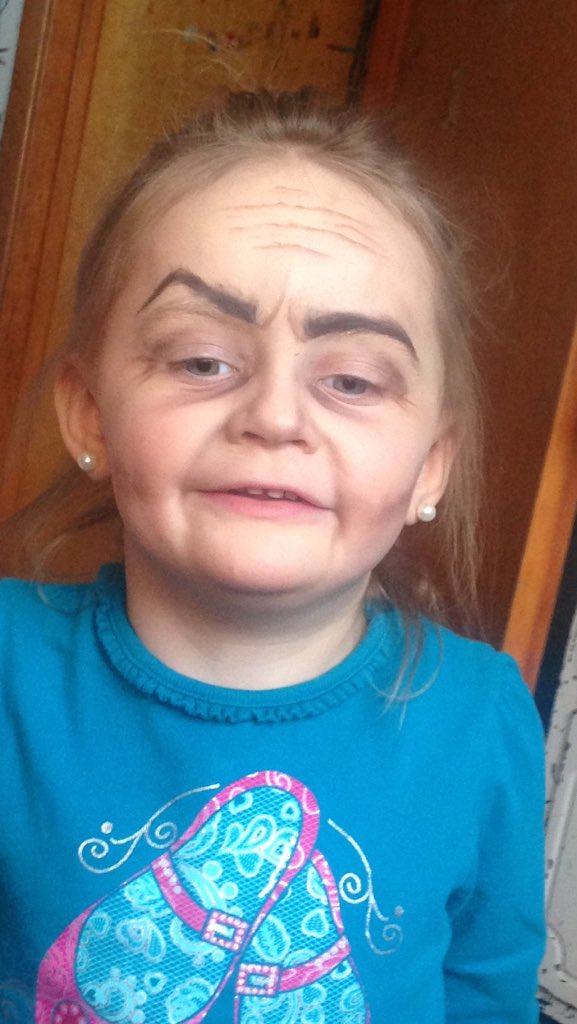 Samantha was babysitting Roey when the cutie asked to have her makeup done. And voilà — Benjamin Button!
LOL… clearly, someone needs to stick to their day job.
https://twitter.com/srp_822/status/684508009154895872?ref_src=twsrc%5Etfw
So, how does Roey feel about all of her newfound fame? Someone cue Pharrell… "HAPPY!"
https://twitter.com/srp_822/status/685160090601697280?ref_src=twsrc%5Etfw