This is an archived article and the information in the article may be outdated. Please look at the time stamp on the story to see when it was last updated.
ANCHORAGE, AK — Barack Obama may not be president anymore, but his legendary baby-whispering skills are still going strong.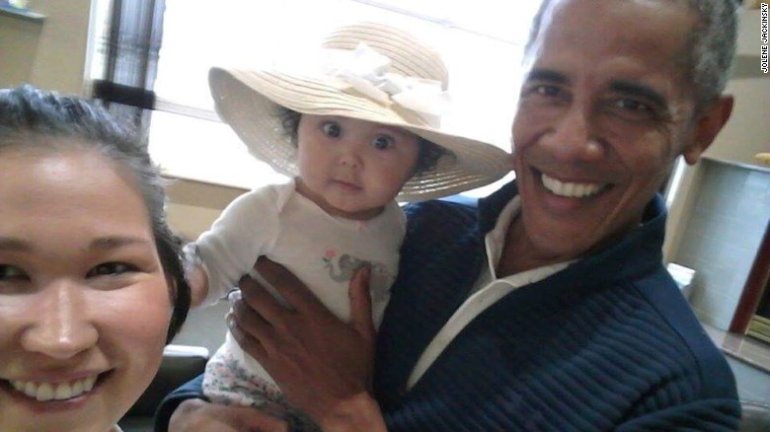 Yep, pics of Obama holding six-month-old Giselle have the internet going wild.
Her wide-eyed expression is priceless, right?!
The selfies were taken at Anchorage International Airport last week. Mom says Obama walked up and asked, "Who is this pretty girl?" before scooping up the cutie patootie.
When Giselle's dad approached, Obama joked, "Hey, I'm taking our baby!"
During his time at the White House, President Obama became notorious for his interaction with the kiddos, like the time he calmed a fussy baby back in 2011.
It's safe to say — Obama loves the kids!!