This is an archived article and the information in the article may be outdated. Please look at the time stamp on the story to see when it was last updated.
TOKYO, JAPAN — All those Sci-Fi movies we've watched are finally becoming "Mission: Possible." We've got to give it to the people over at Sony, because they've reportedly created contact lenses that can record and play videos!
Raise your hand if you saw that one coming…
The tech nerds are calling them "smart eyes," and they're supposed to measure a person's blink, wink, and tilt of the eye  to figure out when to delete, record and store video.
Talk about keeping your eyes open, eh?
Did we mention the lenses can also play videos… right before your eyes?!
Wonder what happens if you roll them? Does it rewind?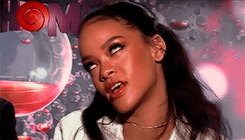 Well, looks like we'll find out sooner than later. Sony's reportedly been working on these bionic contacts for at least two years according to a U.S. patent.
Here's something else that may blow you away– literally! Dyson is out with a $400 blow dryer.
The same company known for its vacuums is now sucking up to the beauty scene! Dyson claims the new Supersonic hair dryer is a lightweight version to existing blowers and includes more fan blades and a diffuser.
You can get your hands on one this September when it hits store shelves here in the U.S.
And for $400 … your hair better come out looking like Beyonce's. #IJS!