This is an archived article and the information in the article may be outdated. Please look at the time stamp on the story to see when it was last updated.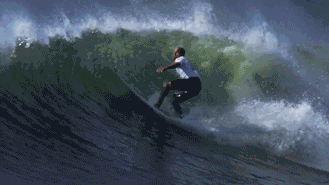 By Alexis Stice, NewsCastic
Baseball bats and footballs just don't cut it anymore. We all want to see something exciting, unique and not the same things we grew up with. Explore the hidden world of extreme sports in the good 'ol DFW.
1. Roller Derby
Let's face it the most we can do on our rollerblades is get from point A to B. The lovely ladies of various leagues in our area shake things up a whole lot. They are graceful, flawless and show off their true strength while looking fierce.
The object of roller derby is to be the last one standing. Use your strength and wits to get your opponents down while rollerblading. Thank you ladies for doing what the clumsy (such as me) could never dream of. If this excited you be sure to join today!
2. Cliff Diving
Sports come in all forms and it just doesn't end with kicking balls around. Adrenaline junkies unite in the exciting world of cliff diving. While you may have to venture a little outside of DFW this is a cause that is absolutely worth it.
While no official teams or practice areas are sanctioned Red Bull hosts a competition bringing together the greatest cliff divers. Sign up by contacting USA Cliff Diving.
3. Kite Boarding/Kite Surfing
Surf some waves in a whole new way. Fly gracefully in the air and near water. This extreme sport is something fun and exciting that many Texans have never been able to do. Lake Ray Hubbard is the place to go to get started. While many of us have never done this lessons are offered by a local company that even has gear! To get started check out the experts.
4. Wind Surfing
Your dog likes their fur in the wind but do you like it in your hair? If it is adrenaline you seek and wind be sure to give windsurfing a try. It has even been deemed an Olympic sport! Participants grab a board and hit the waves for maximum air. While this may be seen as a spring/summer sport it is a fun one none the less. Give it a try and see the new world that awaits.
5. Paint Ball
This is a something that can be done pretty much everywhere! Check out a local family entertainment center and see just home much fun it can be. This is a sport that carries on rain or shine along with many colors. The object is to shoot opponents with a paintball in a strategic way.
Prepare for war against your best friends or random opponents. This is not for those that bruise easily. If this gets you hyped up be sure to check out Red Rum (a team that's serious about paintball and even has sponsors!).
6. Bungee Jumping
Get your heart racing with something that is exciting, unique and action packed. Feel like a stunt double by giving bungee jumping a try. The object of it is simple just jump off a high structure and trust an elastic cord. If this is something that seems more tempting than scary get ready to jump with the help of a team.
7. Zip Line
Explore the great outdoors in a whole new way by giving Zip Line a try. While no leagues have formed for this sport it is one enjoyed by only the bravest. It consists of sliding across a high structure and trusting a steel cable much like bungee jumping although this is more strength based. See what you are really made of by flying solo or having friends join on a journey like no other thanks to our local offerings of zip lining.