This is an archived article and the information in the article may be outdated. Please look at the time stamp on the story to see when it was last updated.
LOS ANGELES — Another day, another magazine cover, another controversy. This time, it's The Hollywood Reporter. Take a look at their latest roundtable cover. Notice anything?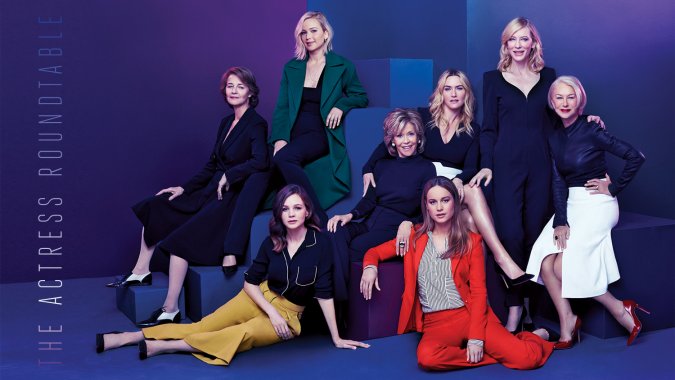 Well all, eight actresses on it — including Jennifer Lawrence, Cate Blanchett, and Jane Fonda — are white. If you didn't recognize it at first, thousands of other people did. And they're call the magazine out on it.
Surprisingly enough, THR'S article "tastefully" headlined, "Why Every Actress on The Hollywood Reporter Roundtable Cover is White" explains, "As we prepared for this cover, we discovered precisely zero actresses of color in the Oscar conversation."
Ummmm, okay.
And it's that very explanation that has folks lashing out the monochromatic magazine cover.
If your cover only features white women and you say it's because only they are in Oscar contention, @THR, perhaps explore why that is.

— Jamil Smith (@JamilSmith) November 18, 2015
https://twitter.com/deepdarkterror/status/667189718568710144
Now, even beyond the white and black, where's the representation of Latino actors, Asian actors, and so on? It's 2015, for Pete's sake!
Here's hoping the criticism will cause the magazine to begin to think outside of the box, and inside of the color wheel.