This is an archived article and the information in the article may be outdated. Please look at the time stamp on the story to see when it was last updated.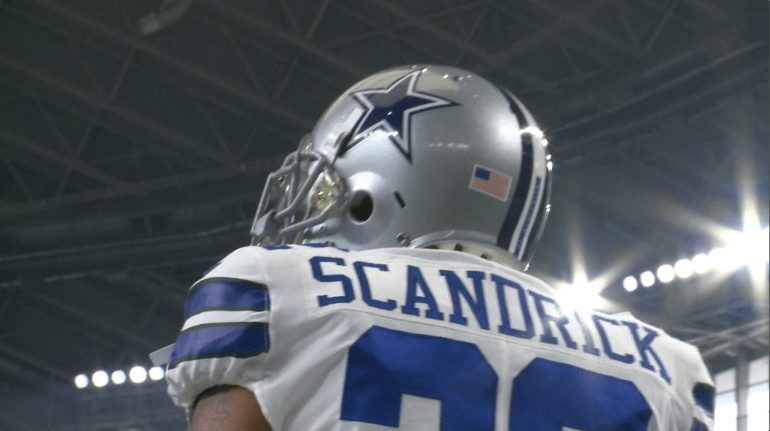 FRISCO, TX — NFL Free Agency has reached the end of its first week, and while other top NFC teams like the Eagles and Vikings have made some huge moves, your Cowboys have done… nothing.
Yeah, at the moments the Boys are the only team in the NFL to not add or re-sign a player through free agency. Their only move came before it started, putting the 2018 franchise tag on Demarcus Lawrence.
They've lost some players, though. Linebacker Anthony Hitchens signed with the Chiefs, while fullback Keith Smith is off to Oakland. And just yesterday it was reported that the Boys are also releasing veteran corner, Orlando Scandrick.
To make matters worse, the top decision makers aren't even home right now. Yeah, Jerry and Stephen Jones have reportedly been off on their annual family vacation this week, on a private island in the Bahamas. Sounds nice, but probably not the best look to schedule your vacay during one of the NFL's busiest weeks.
So now with all the biggest names pretty much off the market, it looks like the Boys will be going through the bargain bin trying to grab a few players, and hoping the guys they still have are good enough to get back on top.