This is an archived article and the information in the article may be outdated. Please look at the time stamp on the story to see when it was last updated.
DALLAS — 343 firefighters, 70 cops, and nine medical technicians died on September 11, 2001.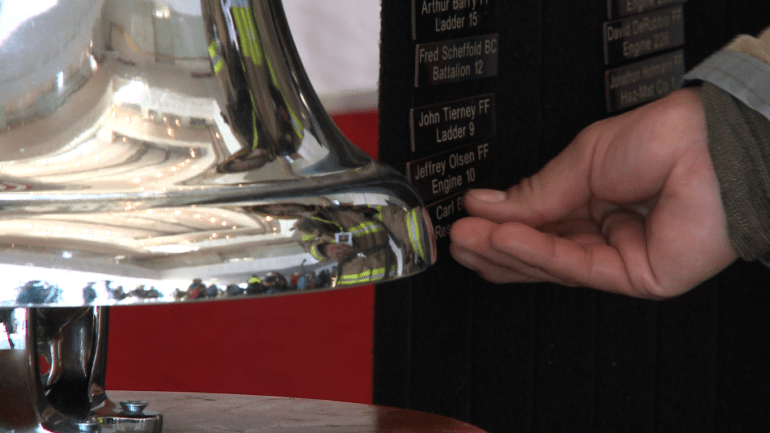 The 7th annual 9/11 Stair Climb matches a North Texas (and beyond) first responder to each of them. By the time they climb 110 flights of stairs at Dallas' Renaissance tower, those little nameplates are much more than just 422 names on a wall.
"It's always fun talking to them," Arlington Firefighter James Fussner said, hanging up his phone just after finishing the Climb Saturday. "I talk to them about as much as I talk to my parents, so it gets emotional."
Three years ago, Fussner hoped to get a memorial shirt from the family of his designated firefighter, FDNY Rescue 5's John Bergin.
"I was able to talk that night to John's wife on the phone, which was incredible," he remembered. "A family started from that night I talked to them on the phone until now."
110 floors up, a single thought pushes him to the end.
"Knowing that they're waiting for my phone call before I start and after I start," Fussner said, "they're in my heart until I leave."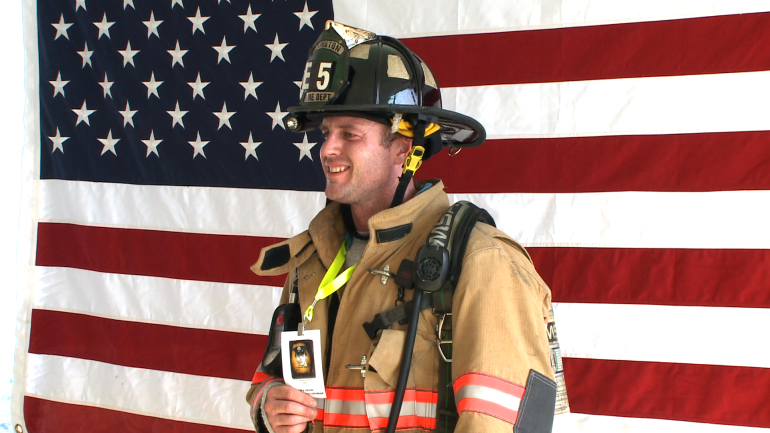 The man who connected Fussner with Bergin's wife, Madeline, was Joseph Esposito. Last year, though, he had his own suggestion.
"He requested that I climb for his brother," Fussner said.
Two years running, it's FDNY Squad 1 Captain Michael Esposito on his chest.
The kid from Cleburne who was in History class when 9/11 happened has a whole new, unexpected family: the Bergins and the Espositos.
"All I wanted was a t-shirt, and I have a family, more family, two or three families that came out of it. It's priceless," he said.
That's why they climb.