This is an archived article and the information in the article may be outdated. Please look at the time stamp on the story to see when it was last updated.
GARLAND — Chances are you saw video of President Trump putting on a beautiful new Stetson Monday at the White House. Chances are also pretty good you didn't know it came from North Texas!
"There are 200 sets of hands that touch each hat here at Stetson, and all in Texas," Stetson Quality Control Manager Justin Thomason told NewsFix Tuesday. "To us, we're pretty proud of that."
Stetson was front and center Monday in D.C. helping to kick off Trump's 'Made in America Week' by giving him a cowboy hat fit for a POTUS.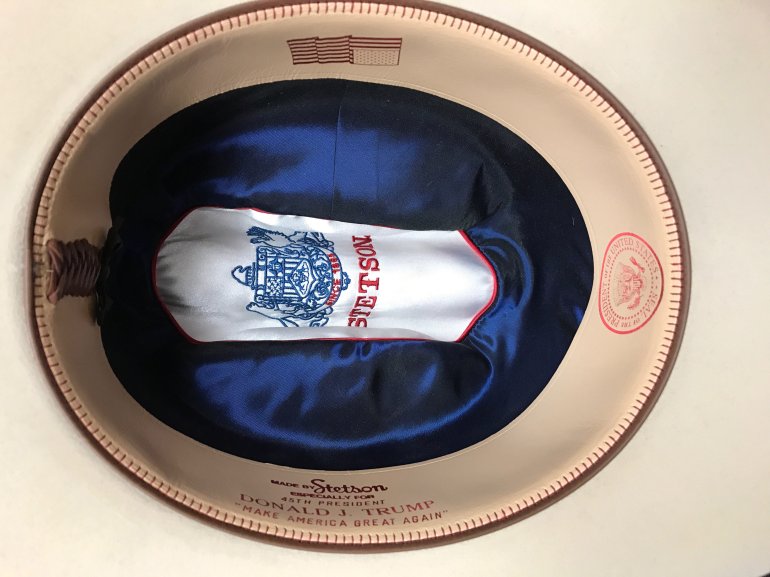 "This is what we call the Diamante," Thomason said, pulling a light tan cowboy hat off a rack, the best one Stetson makes. "We made him a 1,000X hat that had his name in it, the Presidential seal."
And don't forget the 'Make America Great Again' motto right underneath.
For those who don't know, the higher the 'X' number, the better the hat. 1,000X is the best you can get. They did make a couple adjustments, though. The usual Diamante has diamond encrusted buckles on the band. They swapped those out for a different, diamond-covered band that usually goes on the 100X El Presidente, the best you can currently find on the Stetson website. The silk inside was also done in red, white, and blue instead of the Diamante's typical copper fill.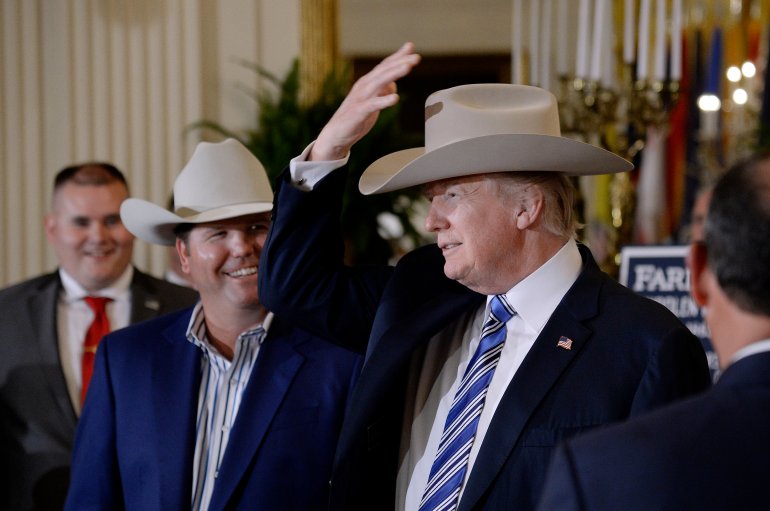 Maybe the best story behind the glitzed up, $5,000 lid? Thomason guessed his hat size. The Stetson man saw Trump in a snap back hat at an event, counted the number of holes that were snapped in, and figured it out from there. From the looks of it, he guessed right!
The hat, and a second dress fedora, were actually made for Trump's Inauguration, but things were so busy then that Stetson held onto them until this event.
"You can definitely tell there was some excitement, even in the factory," Thomason said of the opportunity to make a hat for the President. "The people that handled the hat, they were pretty excited that their hat was going to go to the President of the United States."
That opportunity is what it's all about for the Garland company. They've proven through the years when the President knocks, you answer.
"We've made hats for several presidents. Democratic, Republican, it doesn't matter," Thomason said. "We're a country of one. We have one president. That's who it needs to be for."
Want the Trump model?
Too bad!
"That hat's priceless," Thomason laughed.
For a 152-year-old company in our backyard, so was this experience.