This is an archived article and the information in the article may be outdated. Please look at the time stamp on the story to see when it was last updated.
DALLAS-- The rescue Rusty mission might have legs!!!!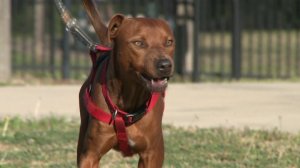 You remember Rusty right? He was first featured on our Ruff Life adoption segment. Then he made headlines after biting a child in the park, and was placed on doggie death row.
Well, Dallas Pets Alive isn`t giving up on Rusty. There's a petition that's gaining attention around the world.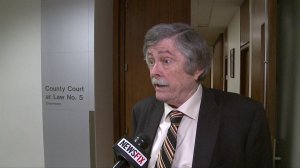 And remember this guy? He was the lawyer who saved Lamb of God, you know... the other dog who was supposed to be put to death. Attorney Don Feare is his name, and he's now representing Rusty.
Friday's court hearing played out like deja vu compared to Lamb of God`s battle. Feare convinced a Dallas judge to let them proceed in fighting the city on their death sentence.
Feare says, "Animals are subject to whatever we want to do with them, and if there is not someone standing up to speak for them, then they die. And that`s what would have happened in this case. He`s going to die if we don`t go forward with an appeal."
The city argued Dallas Pets Alive has no right to appeal their decision, but the judge disagreed. The city said they have public safety in mind, and Rusty is a dangerous dog.
The mother of the child who was bit tells us Rusty should be put down.
Right now we don`t know what`s going to happen to Rusty.
However, all this hype about dogs being put down has fear convinced of one thing. Feare says, "The city`s overwhelming desire to kill things. I mean, they never met a dog who didn`t need to die. That`s their answer, they solve all problems by killing the animal."
He`s hoping to change the way these cases are handled.
Agree, or disagree... one thing is for sure. The rescue rusty mission isn`t over yet.