This is an archived article and the information in the article may be outdated. Please look at the time stamp on the story to see when it was last updated.
DALLAS– The plot thickens over a deleted viral tweet.
You remember this tweet, don`t you?
17-year-old Ameera Lewis tweeted this, saying she had the best "Glo Up" of the century.
That's when someone suddenly becomes attractive later in life.
Well, it made a lot of people mad when they learned the 'before' picture is actually a picture of Ameera Peterson. A 17-year-old Dallas girl with Down Syndrome.
Peterson's mom, Rita says, "Kids with special needs, they have feelings and emotions just like everyone else,"
Since we aired this story about this Ameera Peterson being upset, a few things happened.
First, people online were even more enraged.
Then, we heard from Ameera Lewis, the one who posted the tweet, after we tweeted at her.
Ammera Peterson told me today that she's angry. She's the 17-year-old with special needs who was surprised to see her yearbook picture in a viral tweet. Still waiting to hear back from @69BOOSIE…. to get her side of the #GloUp tweet. pic.twitter.com/zuTZCssKwo

— Niki Knight (@NikiTheKnight) June 11, 2018
However, her parents declined an on camera interview.
Meanwhile, rumors of a fight are flying on Twitter, many users pointing to this tweet.
BEAT ME UP HO 🤣 https://t.co/JnHfx3dC7F

— Meera (@69BOOSIE) June 8, 2018
We spoke to the Mansfield ISD Police Chief, who tells us they are investigating an assault.
He says two young women decided to meet up and fight at the Timberview High School parking lot near the practice football field on Saturday. According to police, a teenager stabbed an 18-year-old several times. At this time police are not releasing the names of the other teenager, saying they have not yet made any arrests.
The police report says the crime is classified as a felony assault.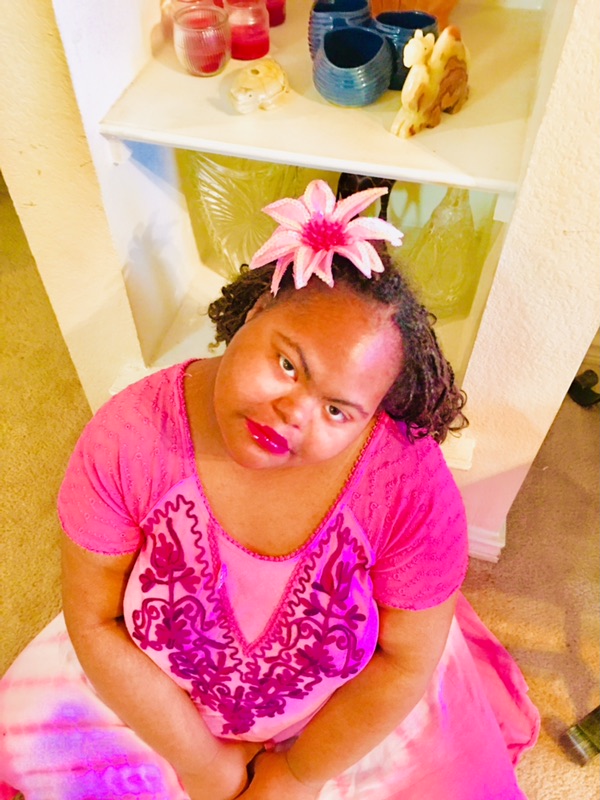 However, there is some good news.
A majority of the talk online about the viral tweet is positive, people are saying that Ameera Peterson is amazing. Rita says, "We always look great, we are always beautiful."
Check and mate for Ameera and Rita whose whole goal in reacting to the viral tweet was to spread some love.
Let's not forget that Ameera made a rap about the whole situation, you can listen here.