This is an archived article and the information in the article may be outdated. Please look at the time stamp on the story to see when it was last updated.
DALLAS - The history of the braid goes way beyond a trending hairstyle.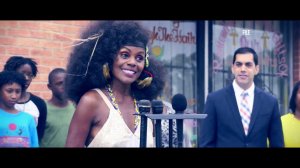 "It's a safe craft. It's an historical art form. It's very cultural," Isis Brantley explained.
She's a hairstylist who believes that braiding shouldn't be tangled up in legal issues. That's why she made a trip to testify in Austin Monday. Brantley is hoping a bill that would deregulate the age-old practice of African hair braiding gets a pass.
"Give this small business an opportunity to flourish. Give us an opportunity to compete in the market," Brantley added.
Right now, people who want to pursue a profession in hair braiding have to pay a fee and complete a 35-hour course. It wasn't that long ago that the course required 1500 hours.
But, if the bill passes, braiders would be exempt from all barbering and cosmetology requirements.
"I think it's going to be really good. I feel real good about it. My lawyer says he feels real certain that the bill will pass."