This is an archived article and the information in the article may be outdated. Please look at the time stamp on the story to see when it was last updated.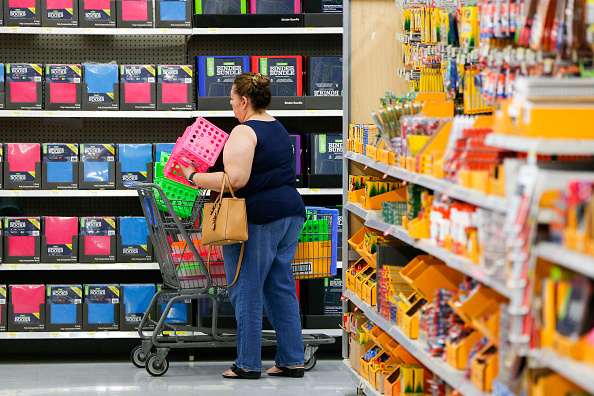 DALLAS — Ready, set, shop! It's year 17 for the Tax-Free Weekend shopping frenzy. So run, don't walk to the closest participating retailer August 7-9. Fight those overcrowded aisles for the chance to be lucky enough to pick up items that are most likely out of stock.
Oh, and wait in lines for hours just to save 8 cents for every dollar. Get pencils, and paper, and scissors, and glue. Get clothes and shoes and backpacks too, all tax-free!
It's worth it, right? Basically, spend $100 bucks, save $8. And who doesn't like saving money? Of course, you'll probably spend more than that in gas just look for a place to park.
Here's something you probably didn't know, the deal also includes diapers for both babies and adults.
Now, while the holiday does apply to most school supplies, it does not include textbooks, computers, and software.
For a complete list of what's exempt, click here.
Happy shopping everybody.
[protected-iframe id="b20ac995ef18fb25de200ecdfbba0ed6-66245013-47411866″ info="http://player.ooyala.com/iframe.js#pbid=f2605fb46a6e47afab7be3fd7032bb72&ec=o0YTl0djpC85Z3pvOa7DLzsEvcG0HH_5″ width="770px" height="433px"]