This is an archived article and the information in the article may be outdated. Please look at the time stamp on the story to see when it was last updated.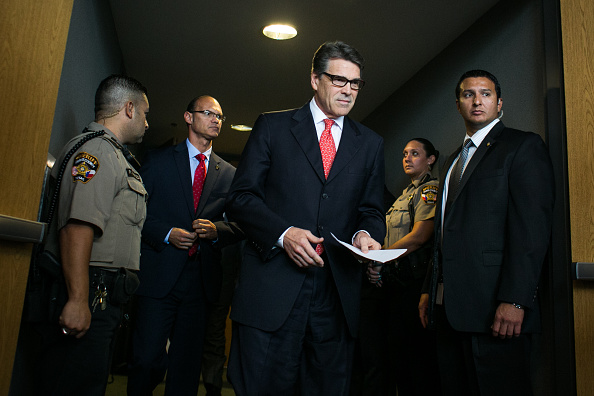 AUSTIN, TX — Governor Rick Perry made his first court appearance Thursday on abuse of power criminal charges.
"I'm here today to restate the lawful, constitutional authority of a governor to use his or her veto authority. And I would do it again. I stand by that veto," Gov. Perry said outside the Austin courtroom, packed with reporters.
If you're late to the game, here's what allegedly went down.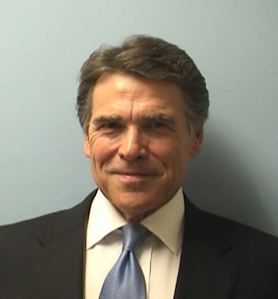 The head of the state's public integrity unit, Rosemary Lehmberg, was convicted of driving drunk. Perry was indicted for threatening to veto million sin state funds unless Lehmberg stepped down.
Lehmberg, a democrat, refused to resign.
So Perry, a republican, made good on his threat and vetoed the money. Now he's in hot water.
The last time Perry was at this courthouse was when he got his smug mugshot.
This time, he really had something to smile about, and we're not talking about the hearing.
Today is the governor's wedding anniversary. He event tweeted a #TBT (Throwback Thursday) picture of him kissing his wife, Anita. The caption read — "32 years ago today I married by best friend and the love of my life."
32 years ago today I married my best friend and the love of my life, @firstladyperry. #tbt #luckiestmanintheworld pic.twitter.com/EmjZ3suQqp

— Rick Perry (@GovernorPerry) November 6, 2014
Awww… how sweet.
Alright, back to the court stuff. If convicted, Perry could face the rest of his life in prison.