This is an archived article and the information in the article may be outdated. Please look at the time stamp on the story to see when it was last updated.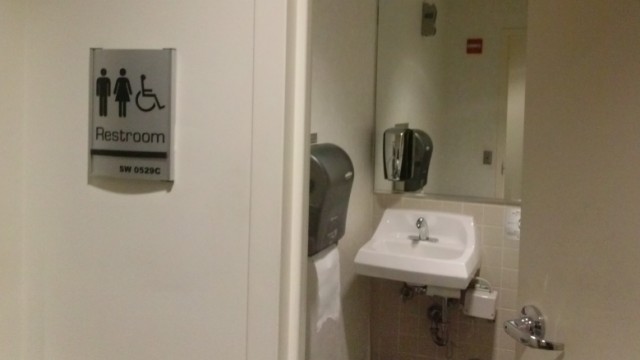 AUSTIN — It's official. All single-user restrooms in Austin are now gender neutral.
The new law went into effect over the weekend after voters approved the ordinance back in August.
"The City's adoption of these new regulations are the result of a national campaign by the National Lesbian, Gay, Bisexual, Transgender, and Queer/Questioning (LGBTQ) organization to bring attention to gendered restroom facilities which can present uncomfortable and dangerous situations for the gender non-conforming community," the City said in a statement.
This law does not apply to businesses with multi-stall restrooms.
Austin defines a single-user bathroom "as a restroom in which the primary entry door into the restroom is lockable and is available for use by an individual with or without assistance.
Washington DC, West Hollywood and Philadelphia have a similar regulations.
Twitter is exploding with support:
Proud to of my hometown today: "All Single-Use Bathrooms In Austin, Texas Are Now Gender-Neutral" http://t.co/Zvkht7yTss

— SKSPena (@SKSPena) January 18, 2015
Gender neutral bathrooms are a thing in Austin now!! I'm so happy.

— bree 🎃 (@obscurevoid_) January 17, 2015
I'm GLAD this has come to Austin. – http://t.co/I04bkAQjSw Austin has joined Philadelphia and Washington D.C. in adopting regulations r…

— Marcus (@craniumslows) January 15, 2015
https://twitter.com/candaceshaw/status/556827235265826817