This is an archived article and the information in the article may be outdated. Please look at the time stamp on the story to see when it was last updated.
DALLAS — Thursday is the seventh annual North Texas Giving Day where charities all around the Metroplex come together and raise some serious cash.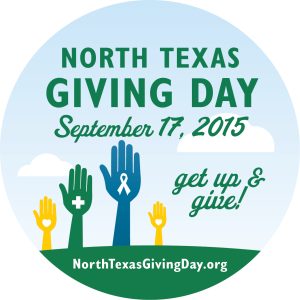 This year's goal is $26 million in one day! That might seem like a lot, but the money is rolling in. And the numbers don't lie, y'all. They raised over a million bucks in the first 25 minutes.
Now if you're not sure how all this works, it's pretty simple. Just go to NorthTexasGivingDay.org, pick the organization you'd like to donate to, then donate!
Remember, this 18-hour charity extravaganza only lasts until midnight, so the clock's a tickin'.
"Come out today, you can make a donation here in the park," Megan Harrison said. Harrison is the Vice President of Sponsorship and Annual Giving at Klyde Warren Park. "We've got iPads, we've got free Wi-Fi, so you can make a donation on your phone. It's a great beautiful day, sunshine, lots of activities. We've got a whole lot planned up until 11 o'clock tonight."
And if you want to keep up on the day's donations, there's a hashtag: #ntxgivingday.
Whether you're doing a digital donation, getting in on the festivities, or hashtagging – do something to give. You'd be surprised how just a little cash can turn into a mountain of money.