This is an archived article and the information in the article may be outdated. Please look at the time stamp on the story to see when it was last updated.
DALLAS — It's time for all your Blue Bell nightmares to melt away. We're just days away from Blue Bell returning to North Texas stores.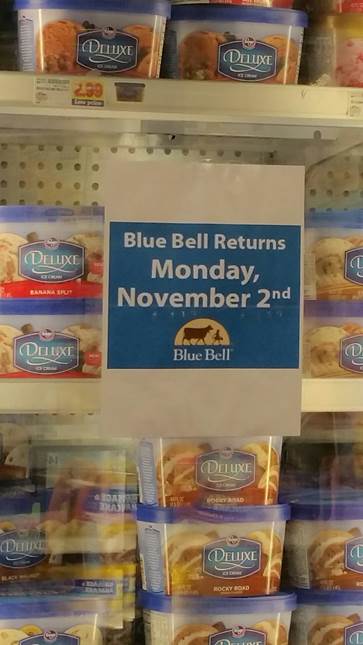 But what's even sweeter, if you can't wait until Monday — just have it delivered!
Yep, we're ice screaming too! Blue Bell made the announcement Tuesday with this glorious Instagram picture.
But it'll cost you.
"At a price of $129, for four half gallons, we can ship anywhere in the USA," the Blue Bell site reads.
$129?! Dang! That breaks down to $32.25 each — more than $26 over the store-bought price.
Uhh…
Blue Bell says most of that cost goes towards shipping the ice cream "neatly packaged with dry ice inside a Blue Bell cooler."
Hmm…
Guess after waiting seven long months since Blue Bell's total recall after a listeria outbreak, some folks will do whatever it takes to finally dig their spoon into their favorite flavor.