This is an archived article and the information in the article may be outdated. Please look at the time stamp on the story to see when it was last updated.
DALLAS — If you've been in Deep Ellum or maybe even Bishop Arts in Dallas, chances are you've seen the dog named Lamb of God and her panhandling partner, Sean Baugh.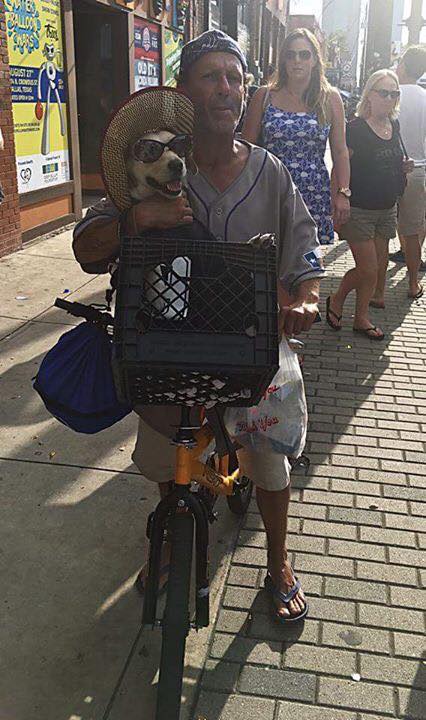 "You just see a dog with sunglasses, and you're like, 'Oh, that's cute!'" Jessica Brodsky said, mimicking most people's initial reaction to the pair.
Right now, though, Baugh's on the streets (even with sixteen active warrants from Dallas Municipal Court), but his dog isn't so lucky.
"The euthanization order will kick in within ten days, so we are looking on or about Wednesday for her life to be terminated," Raine Devries said.
This all happened because Lamb of God bit a child recently, causing a hospital visit. The child's parents filed a dangerous dog affidavit, the dog was taken from Baugh, and a judge ordered it to be euthanized.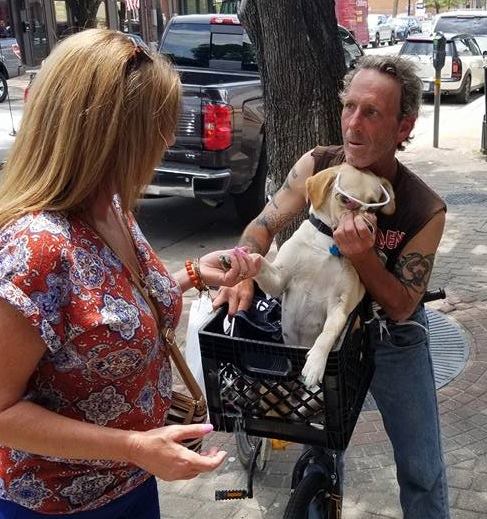 Supporters of Lamb of God say her actions are because of how she's handled, not due to temperament issues. They also claim rescuers were denied the chance to save the dog when she was last picked up in September. At that time, Lamb of God was taken for nipping someone, but after the victim decided not to have the animal punished, the dog was microchipped, vaccinated, registered to Baugh, and given back. That all happened even though, of Baugh's 16 active warrants, nine of them are dog related.
Ed Jamison, the new director of Dallas Animal Services, has only been on the job for about a month, and he says their hands are tied.
"Tough situation. I hear there are other pieces that have gone into play with the owner, but that's really outside of our scope now," he said. "We're trying to keep the public safe, so we'll follow through with this court order."
With around 80 percent (according to Jamison) of animals being released from DAS right now, it's extremely difficult for a dog with a bite history to be released, even when multiple people are asking for it. Jamison said if they made the call to give Lamb of God to a rescue or home and she bit again, DAS and the City of Dallas would be liable.
Needless to say, it doesn't look good, but the women fighting for this dog aren't ready to give up.
"It's not over until she's put down, so if there's any way we can figure out a gray area and a way to help this little pup, we're going to do our best," Devries said.
It'll take a Hail Mary to get her off doggie death row, but the people aren't giving up on their Lamb of God.