This is an archived article and the information in the article may be outdated. Please look at the time stamp on the story to see when it was last updated.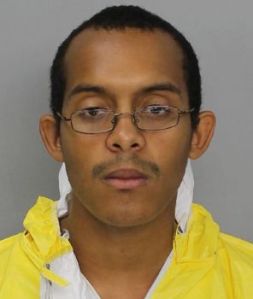 CORPUS CHRISTI – An 18-year-old Texas teen has been sentenced to life in prison for murdering his mother last March and raping her corpse. Kevin Jazrael Davis told police he killed his mother, 50-year-old Kimberly Hill, by hitting her in the head with a hammer about 20 times and then having sexual intercourse with her dead body.
According to KXII, Davis pleaded not guilty back in June, but entered a plea of guilty in court Monday, before a jury was selected for his sentencing. Prosecutors played video of the police interrogation where Davis maintained his sanity, telling police he is perverted, terrible, and disgusting. "I'm not mentally disturbed. I'm sane. I know what I did," Davis said in the video.
According to KZTV, Davis admitted to police it was his first time to have sexual intercourse. "Guess I lost my virginity to a dead corpse," he said.
Wednesday, the jury took less than an hour to decide a sentence of life in prison for Davis.