This is an archived article and the information in the article may be outdated. Please look at the time stamp on the story to see when it was last updated.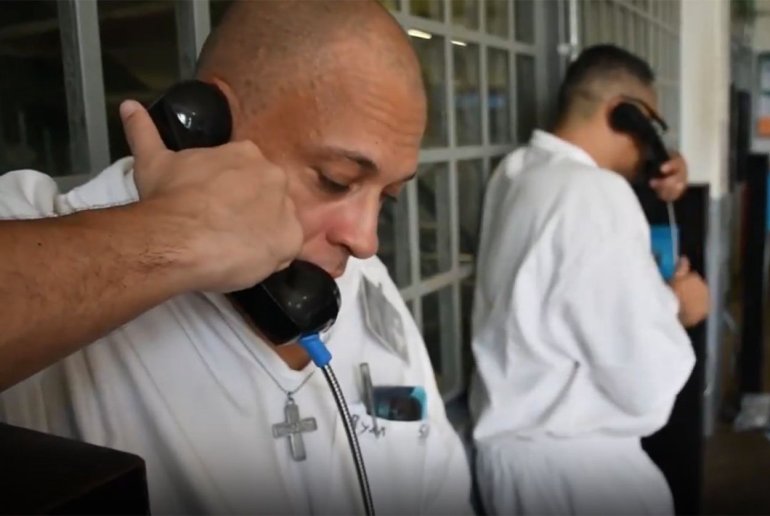 Inmate phone calls in Texas prisons are about to get a lot cheaper.
In an Austin hotel ballroom Friday, the Texas Board of Criminal Justice approved a decrease to the cost of calls for inmates from 26 cents per minute to 6 cents a minute. The change will go into effect Sept. 1.
"The new OTS contract is going to benefit not only families of offenders who are hoping to stay connected, but enhance the agency's focus on re-entry," said Texas Department of Criminal Justice Executive Director Bryan Collier. "The system is used to maintain relationships with friends and family that are a vital part of a successful re-entry and reintegration of offenders into the community."
Under the new contract with CenturyLink, the cost of a typical 15-minute phone call will drop from about $4 to 90 cents. Phone call limits will also increase from 20 minutes to 30 minutes, and CenturyLink will install technology to allow for video visitation from major metro areas to rural areas, according to a press release.
The revenue from the phone system, under state law, is split — 60 percent goes to the contractor and 40 percent goes to the state, mostly to the Texas Crime Victims Fund. Last year, inmate phone calls made nearly $15 million for the fund, according to TDCJ's release.
But families, often struggling with a loss of income by having a member in prison, have criticized the costs of phone calls. At the meeting, the executive director of the Texas Inmate Families Association said she was stunned by the announcement.
"This is great news for families who are stressed by incarceration both financially and emotionally," Jennifer Erschabek told The Texas Tribune. "Being able to connect with a phone call is so valuable to wives, parents, children and others."
The board also approved the department's request for the next state budget, which included $168 million to address staffing shortages in prisons.
Last year, the department increased starting salaries for correctional officers and offered hiring bonuses at its most severely understaffed lockups, but understaffing in Texas' massive prison system continues to be a problem.
A Tribune investigation earlier this year found the Telford Unit near Texarkana, which is short nearly 200 officers, had more assaults on officers than any other state prison and made both guards and inmates feel unsafe.
Staffing data from June obtained by the Tribune indicates staffing levels have continued to drop, with 4,500 vacant correctional officer positions statewide.
To help with retention, the department is seeking to increase pay as officers move up in the system, instead of only focusing on hiring bonuses and starting pay. The maximum officer pay would increase from $43,049 to $47,354 under the request.
"The agency's primary focus is to continue to develop the correctional officer career ladder to impact both recruitment and retention," according to the budget request.
by Jolie McCullough, The Texas Tribune