This is an archived article and the information in the article may be outdated. Please look at the time stamp on the story to see when it was last updated.
BRAZORIA COUNTY, Texas — Police in Brazoria County are investigating the death of Texas man who was found decapitated, with his head missing.
Jubal Alexander, 24, had been sleeping in his truck under a bridge in Angleton, Texas, while working long hours at a local chemical plant – just as his father did – when he was found dead earlier this month, according to police.
Alexander, who is described as hard-working and never in trouble, dined with his father just days before he was brutally murdered and decapitated, according to ABC affiliate KTRK.
"They cut my son's head off and they took my son's head. Who would do that? I don't understand," his father told KTRK. "I couldn't even see my son. They won't even let me see him."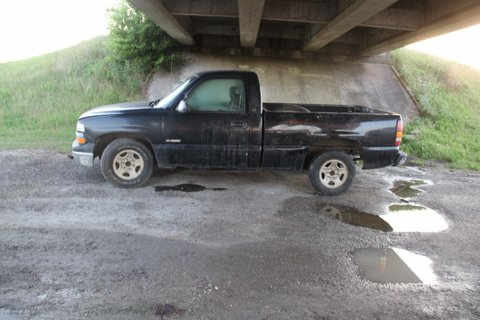 (Brazoria County Sheriff's Office)
Relatives say Alexander was working as a pipe-fitter at the plant, trying to save up money to pay off bills.
"He wanted me to be proud of him so we worked exceptionally hard," his father said. "His shift was maybe a 10-hour maybe a 12-hour shift. He worked all night long."
His father said he doesn't believe someone robbed Alexander – his wallet and personal belongings were left in the truck.
Police found his body May 3 after a fisherman, who is also a police officer from Galveston, Texas, noticed that a blue Chevrolet pickup hadn't moved all day from the Austin Bayou Boat Ramp where he was fishing, KHOU reported.
When asked what he wanted to say to the person who killed his son, the father said, "I don't want to say anything to the person. I want help to find the people who do this. I want enough coverage. I want people to know. I don't want this to be swept under the rug or die in a cold case. I want people to know."