This is an archived article and the information in the article may be outdated. Please look at the time stamp on the story to see when it was last updated.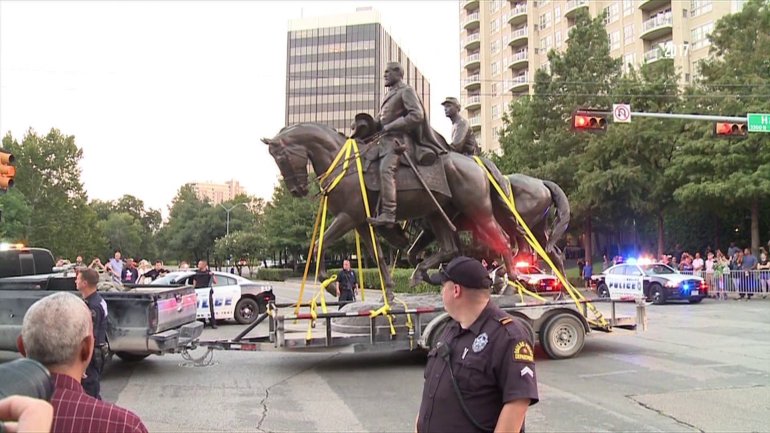 AUSTIN – Texas is leading the nation in the most Confederate symbols and statues removed in the country since 2015.
According to My San Antonio, Texas cities have removed 31 symbols, including renaming schools and streets. Austin leads the state with removing 10 symbols, a majority of them at the University of Texas.
Houston has renamed seven school and one street.
Dallas removed a statue of Robert E. Lee in Lee Park in September and Dallas ISD renamed three elementary schools after a vote in December.
Although removing dozens of Confederate symbols, Texas has the second-highest number of memorials in the nation. The Capitol has many icons and the State Preservation Board Rep. Eric Johnson, D-Dallas, has been pushing to remove a plaque near his office which claims the Civil War wasn't caused by slavery.