This is an archived article and the information in the article may be outdated. Please look at the time stamp on the story to see when it was last updated.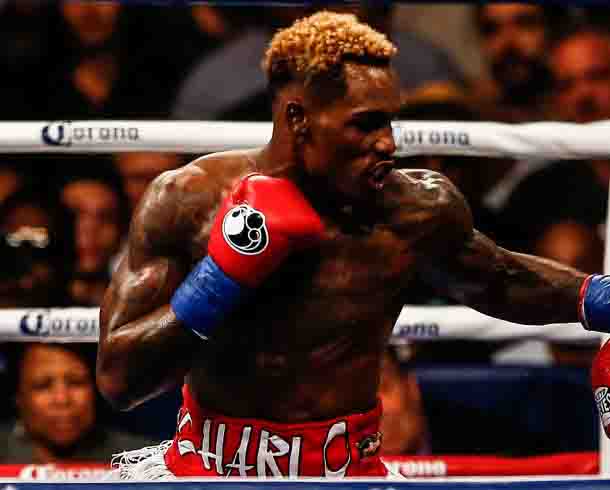 BROOKLYN, New York – A boxer learned to pick his battles wisely after an incident cost him over $150,000.
Boxer Jermall Charlo, 27, learned the hard way that maybe he shouldn't put down a bag of high priced items to fight someone in a club.
The Richmond, Texas native, who has a 26-0 record in the ring, was at a boxing show at Brooklyn's Barclays Center earlier the day of the theft. He was supposed to fight boxer Hugo Centeno Jr., but had to postpose due to Centeno suffering a rib injury.
Charlo decided to party at rapper Jay Z's 40/40 club in Manhattan later that night, where he got into a "physical altercation" with someone around 3a.
During the altercation, Charlo's assistant handed over a Louis Vuitton bag with $40,000 cash and $115,000 worth of jewelry to a woman in their entourage to keep while they were fighting.
When the fight was over, the woman and four others from the group were gone.
Police are now searching for the woman and that group, who were all caught on camera at the club.
The suspect is described as a white woman with straight, blond hair, 5'10" and 165 pounds. She was last seen wearing a dress, jacket and carrying a blue bag.