This is an archived article and the information in the article may be outdated. Please look at the time stamp on the story to see when it was last updated.
DALLAS - I scream, you scream, we all scream for ice cream, right? Well, plenty of folks were screaming when their beloved Blue Bell was pulled off the shelves. But now, enterprising folks are selling contraband containers on eBay.
We found one guy offering a gallon of cookies & cream. Opening bid -- $50!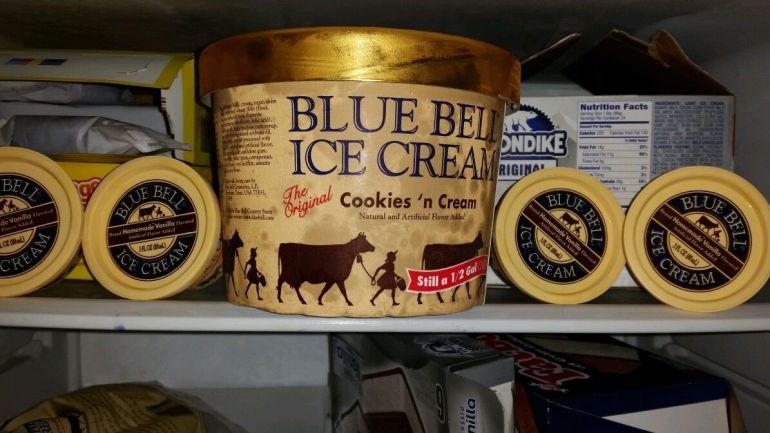 According to the ad, the unopened container was bought way back before the nationwide recall. But with three deaths and almost a dozen illnesses linked to Blue Bell, is anybody willing to take the risk?
Total Recall: Blue Bell Pulls All Products
"Nothing against him but, no," Donald Shelton said. "If they're having a recall on it, that is just someone trying to make money and that's unfortunate."
"I've been to the hospital for food poisoning and I almost died. So, I wouldn't even risk that," Taylor Perry said.
This isn't the first time folks have turned to the web to sell endangered treats. Remember the Great Hostess Bankruptcy of 2012? Yeah, folks were selling Twinkies for big bucks on the black market.
So, any takers for cookies & cream?