This is an archived article and the information in the article may be outdated. Please look at the time stamp on the story to see when it was last updated.
RED OAK, TX -- First tornadoes ripped through parts of North Texas, and then we were also surprised by snow Monday morning. But, a snow day didn't bring smiles to teachers and students who attend Donald T. Shields Elementary in Red Oak.
"It was un-pretty, hard to even recognize anything in the classroom and lots of debris," one teacher told NewsFix.
The faculty is in shock because their classrooms are in shambles! We found several cafeteria tables in an open field and damage in the elementary's entrance was in complete chaos. There's no question, Saturday's storm has set a different agenda for everyone on winter break.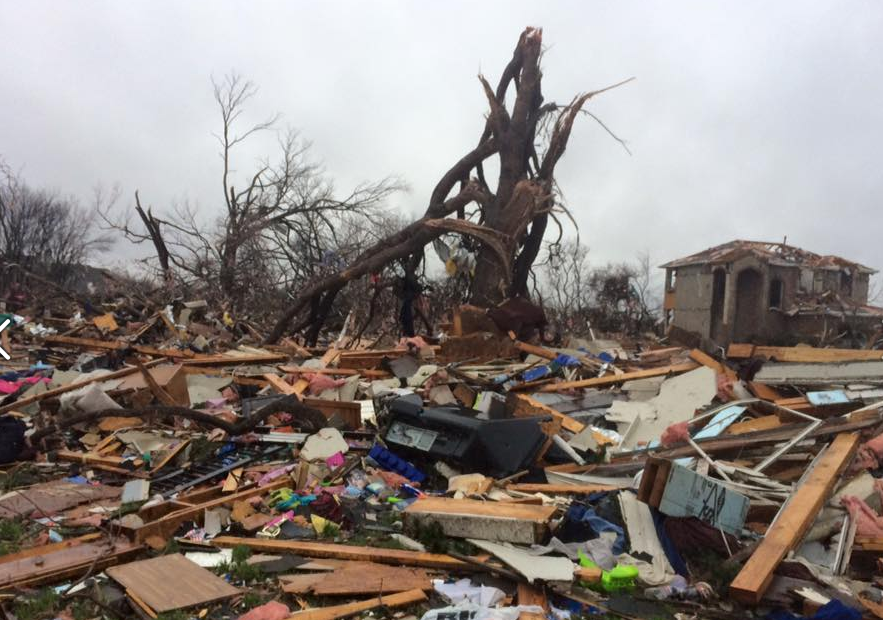 "So grateful to the Lord that we weren't here, and we were just safe in our homes and no students were present," a teacher added.
Students will now report five miles down the road to Red Oak Junior High for the remainder of the school year. Luckily, that campus was already vacant.
Thanks to hundreds of volunteers who helped clean the mess at Shields Elementary, Superintendent Scott Niven says repairs will start sooner than later, "Once we get this part done, the contractor will take over and fence off the facility and start."