This is an archived article and the information in the article may be outdated. Please look at the time stamp on the story to see when it was last updated.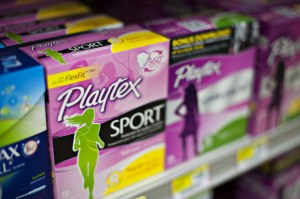 NEW YORK — Any woman will tell you, that time of the month sucks. And what sucks even more — being taxed for tampons, according to five women who are suing New York State.
That's right, they say — no to taxation on menstruation!
The class-action lawsuit wants New York to stop imposing a 4% "luxury tax" on feminine hygiene…. because ain't nothing luxurious about it.
They point to the fact that men products like Rogaine, dandruff shampoo and condoms are exempt from the luxury tax, so why not tampons? Even the FDA even calls tampons medical necessities.
The women are seeking immediate relief from tax, class action status and restitution and damages in an amount to be determined at trial.
But with New York women reportedly paying  $14 million in taxes on feminine hygiene products each year, this could be a hell of a settlement.