This is an archived article and the information in the article may be outdated. Please look at the time stamp on the story to see when it was last updated.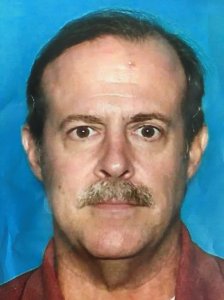 The man suspected of killing a prominent Houston doctor in broad daylight two weeks fatally shot himself in the head when he was confronted by two police officers on Friday morning, Police Chief Art Acevedo said.
Joseph Pappas, 62, was wearing body armor under his shirt, Acevedo said. He killed himself in a residential area northwest of his Houston home.
Authorities had been looking for Pappas since Tuesday. They say they believe Pappas shot and killed Dr. Mark Hausknecht as both men rode bicycles in Houston on July 20.
Police found Pappas after a witness called authorities shortly before 9:30 a.m. CT to say he'd seen the suspect — as well as a wallet with Pappas' ID that he apparently had left on the ground. The witness — an employee of the Houston parks board — said he was checking an area for graffiti when he encountered Pappas, and Pappas started walking away, Acevedo said.
"(The witness) actually yelled, 'Hey, I'm sorry, I thought you were a graffiti vandal,'" and Pappas kept walking, the chief said. The witness said he then found Pappas' wallet, recognized him as a suspect in the doctor's killing, and called police
Investigators say Pappas painstakingly planned the execution, possibly as revenge for his mother's death 20 years ago under the doctor's care, Acevedo told CNN Thursday.
Pappas — a trained marksman who worked for 30 years as a Texas constable — had been the subject of a manhunt after a tipster told investigators that he appeared to be the cyclist in a surveillance video that police had released from the day of the shooting.
Authorities are looking into reports that Pappas may have been camping — possibly an attempt to hide out after police searched his home — because he had a backpack with him.
Hausknecht was a prominent surgeon and former cardiologist for President George H.W. Bush.