This is an archived article and the information in the article may be outdated. Please look at the time stamp on the story to see when it was last updated.
DALLAS -- It's no secret that Cowboys Nation is populated with some of the craziest, die-hard, bleed blue and silver fans in the league.
Albert "Cowboy" Mata from Big D is no exception!
"I don't know, I just start collecting about five hats and all of a sudden, I kept on going. Anything I see of the Cowboys I want it, so I get it -- if I can afford it," Mata told Newsfix.
From Championship bling...
To everything in between...
Even to his very own ultimate man cave...
Almost every square inch of Albert's abode is covered in Cowboys collectibles. Guess you can say Albert scores the title of Superstar Fan!
"All these stars you see, I made'em by hand," Albert said while pointing to his homemade stars hanging on the front of his house.
"Everywhere I go, I wear nothing but Cowboys," he added.
Albert actually showed up to his son's wedding with the blue star on fleek!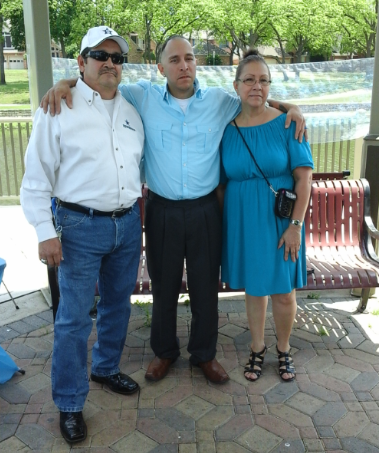 "They think I'm crazy!"
Even though "Dem Boyz" have taken a hit  this season, it doesn't "Dez-troy" this fan's faith.
Know of a crazy Cowboys fan? Let us know -- email us at newstips@cw33.com and you can be featured on NewsFix just like Albert!