This is an archived article and the information in the article may be outdated. Please look at the time stamp on the story to see when it was last updated.
WASHINGTON, DC — The battle of the sexes will never end. And according to an article straight from The Washington Post, girls are currently taking a major "L" when it comes to shopping.
No… seriously.
The NYC Department of Consumer Affairs compared nearly 800 female and male products and found that women pay an average of 7% more on products. Check it out:
A guy's box of Schick Hydro 5 cartridges is priced at $14.99. but a girl's version, Schick Hydro "silk" is $18.49 …
Same thing with a stick of Degree deodorant — 20-cents less for men.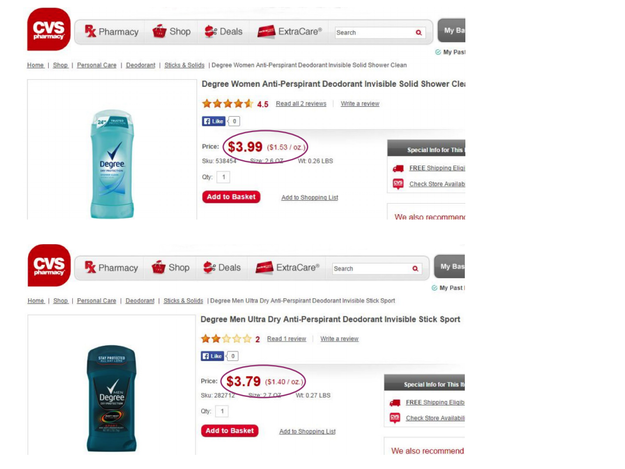 And this gender tax issue seems to have trickled all the way down to the kiddy section too! A Radio Flyer scooter at Target is $24.99 for a red one and $49.99 for a pink one. Despite the store "throwing away" gender labeled aisles, it's still pretty obvious that the "girly" color costs more.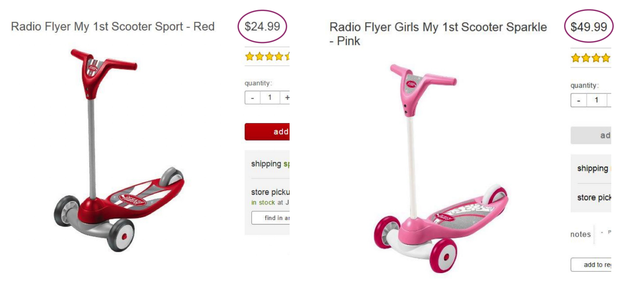 So ladies, if you're planning to save some money these days — it's probably time to start thinking like a man.