This is an archived article and the information in the article may be outdated. Please look at the time stamp on the story to see when it was last updated.
Ok, this information may be too hot to handle for all the Keurig lovers.
Coffee company Green Mountain is recalling over six million of its MINI Plus Brewing System units because of a potential burn hazard.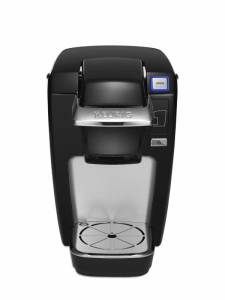 The Consumer Product Safety Commission says water can overheat and spray out of those single-cup brewers.
So far, the glitch has caused more than 90 injuries.
But before you scramble to find that gift receipt, the K-10 is the only model that made the naughty list.
Keurig told customers to visit its website to see if theirs is among those recalled. If it is, the company will ship a free repair kit. The kit will likely include "a brewer handle attachment and a replacement K-Cup holder which prevent hot water from escaping," spokeswoman Suzanne DuLong said.
In the meantime, you may have to resort to impressing your holiday guests with the traditional way of brewing an old cup of Joe.