This is an archived article and the information in the article may be outdated. Please look at the time stamp on the story to see when it was last updated.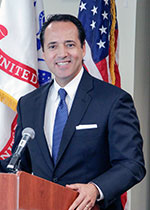 AUSTIN – Texas Senator Jose Menendez has filed a bill to extend the use of medical marijuana in Texas to include cancer, post-traumatic stress disorder, traumatic brain injuries, and other 'debilitating conditions.'
Senate Bill 79 was filed Friday. Supporters of SB 79 are hope extending medical marijuana use in Texas will help alleviate the prescription opioid crisis while giving sufferers of specific afflictions a more natural and safer alternative to pain management.
"We're at a tipping point in this country where chronic conditions from cancer to autism touch all of our families," Menendez said in a statement. "Unfortunately, many pharmaceuticals don't help patients and can put them at risk for deadly addictions. Meanwhile, the number of medical institutions, doctors, politicians (Republicans & Democrats) and the vast majority of Americans who support the use of medical cannabis has continued to grow. What is Texas waiting for? Let us expand the scope of our state's compassion to help those who are suffering now."
Currently, intractable epilepsy is the only condition for which Texas allows medical marijuana use.
House Bill 2107, proposing an extension of the "Compassionate Use Act" and widespread medical marijuana use, died in the Texas Legislature in May.
Twenty-nine states currently allow the use of medical marijuana, while eight states have approved it for recreational use.
Sen. Menéndez Filed #SB79 to Give Texas Veterans, Cancer Patients and Others W/Debilitating Conditions Access to Medical #Cannabis #txlege pic.twitter.com/uPDSf9mlMA

— José Menéndez (@Menendez4Texas) August 4, 2017
[playbuzz-item url="//www.playbuzz.com/harperbraun10/if-you-were-a-medication-which-one-would-you-be"]