This is an archived article and the information in the article may be outdated. Please look at the time stamp on the story to see when it was last updated.
DALLAS – With an Ebola patient in North Texas, Sunday's Cowboys-Texans game may have been put on the back burner this week. But that's not quite the case for Texans fans.
Check out what they're say on social media. Memes have been floating around, taking shots at the 'Boys.
This one  posted on Houston PD's Twitter page says, "ESPN is reporting that Cowboys games will now be televised on the History Channel due to their fans constantly talking about the past."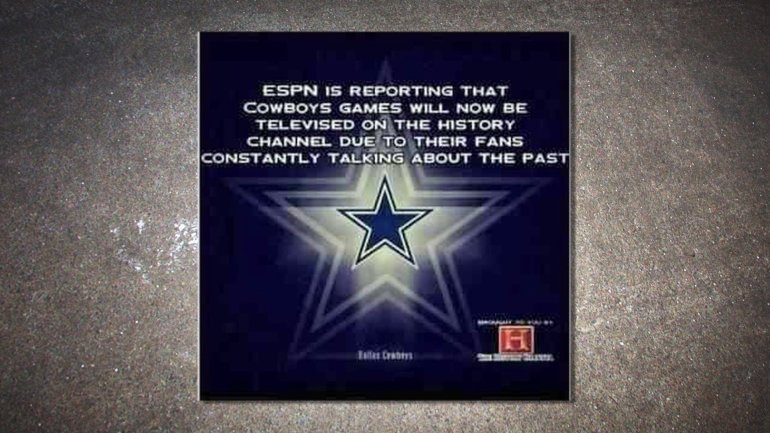 Ouch!
But is all this a front to cover up fear?! Are Houston's fans scared to come to Dallas because of Ebola?
"Hearing what's going down there and all, if felt that, it ain't worth it," one wimpy Texans fan said.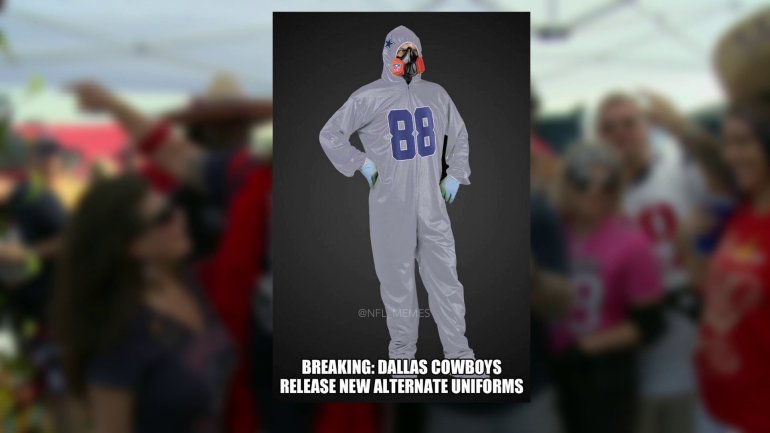 Well, regardless of who's scared of what, from the looks of that last Cowboys game, the only thing Houston folks should fear is the possibility of catching a beatdown on the field. Just ask the Saints.
That's something to be worried sick about, losers!