This is an archived article and the information in the article may be outdated. Please look at the time stamp on the story to see when it was last updated.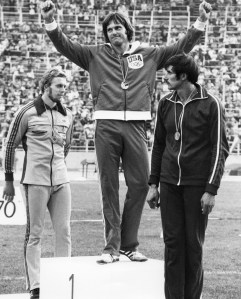 Looks like transgender athletes are set to compete at the Olympic Games for the first time without first having to undergo gender reassignment surgery.
Medical chiefs at the International Olympic Committee (IOC) are recommending the change, which could mean transgender athletes would be more readily able to take part in this summer's Olympics in Rio de Janeiro as well as other international events.
Under previous guidelines, athletes had to undergo gender reassignment surgery, having undergone a minimum of two years hormone therapy and being legally recognized as their changed gender.
So the goal is to find a way for transgender athletes to be able to participate, but still keep the games fair.
The IOC hearings found that insisting on surgery, "may be inconsistent with developing legislation and notions of human rights."
So now, the proposal is athletes "who transition from female to male are eligible to compete in the male category without restriction."
Not the same for male to female transgender competitors, though.
They have to declare their gender identity as female and show that their testosterone seem level is below 10 nanomols per liter for at least 12 months before competing, that the testosterone level must remain below this while competing and that athletes may need to undergo testing to prove this.
The new guidelines potentially pave the way for transgender athletes like Chris Mosier to compete.
The American had qualified for the World Duathlon Championships but his place — under current guidelines — was still in doubt.
"I think we did it! I think it is official," he said on Twitter in response to the news.
I think we did it! I think it is official! https://t.co/pOD8wniXmQ

— The Chris Mosier (@TheChrisMosier) January 24, 2016